---
Why we are called the Art Bank?
The surroundings are fabulous and creative, a grand building that formerly housed a high street bank. You can step inside the old bank vault and be transported elsewhere or explore our ever-changing art exhibits and installations, the work both of the local community and of artists from the surrounding areas.
What does the Art Bank do?
The Art Bank works at improving social cohesion in Shepton Mallet and beyond by offering a hub for creative connection and collaboration. It houses the Art Bank Cafe and Rubbish Art Project, a not for profit organization that takes waste materials from local businesses, charity shops and individuals and helps local artists and people transform them into thought-provoking art. Central to our aims is environmental messaging, a reconsideration of one-use plastics and other materials.
The project takes commissions from businesses and charities to create installations from waste to convey an environmental message about their organisation.
---
---
Many people collaborate at the Art Bank. As a community venue, we are proud to work with an array of talented creatives. Visual artists, musicians, writers, actors, producers, comedians, they have all brought a different flavour to the space.
But it is the people of Shepton Mallet, its surrounding villages and the wider community within Somerset and beyond who come with their flair and enthusiasm to enrich the work of the Art Bank.
We will be adding bios of artists, performers and some of our Art Bankers soon. Watch this space!
---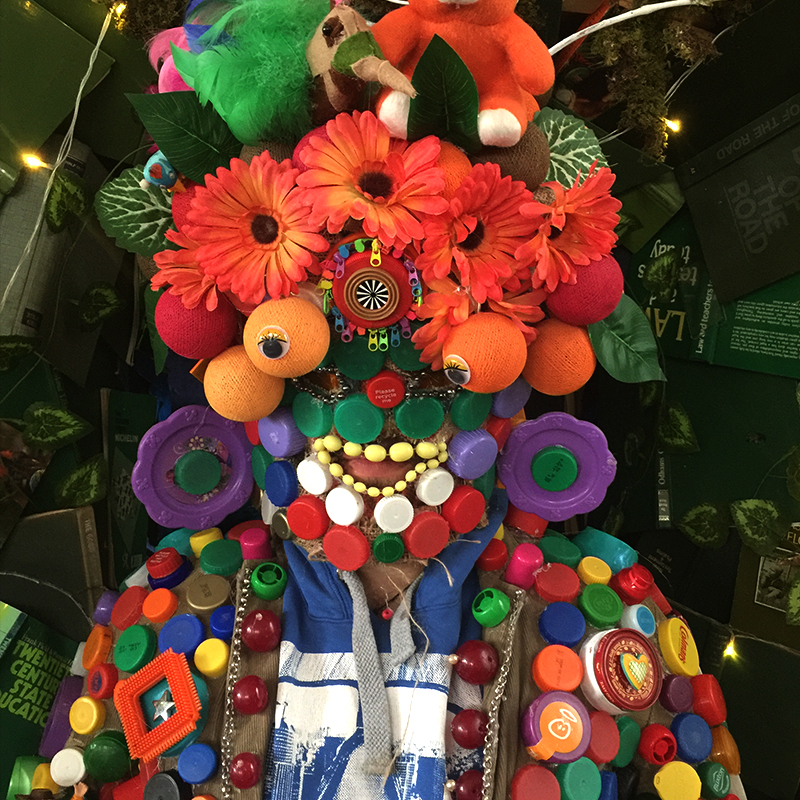 ---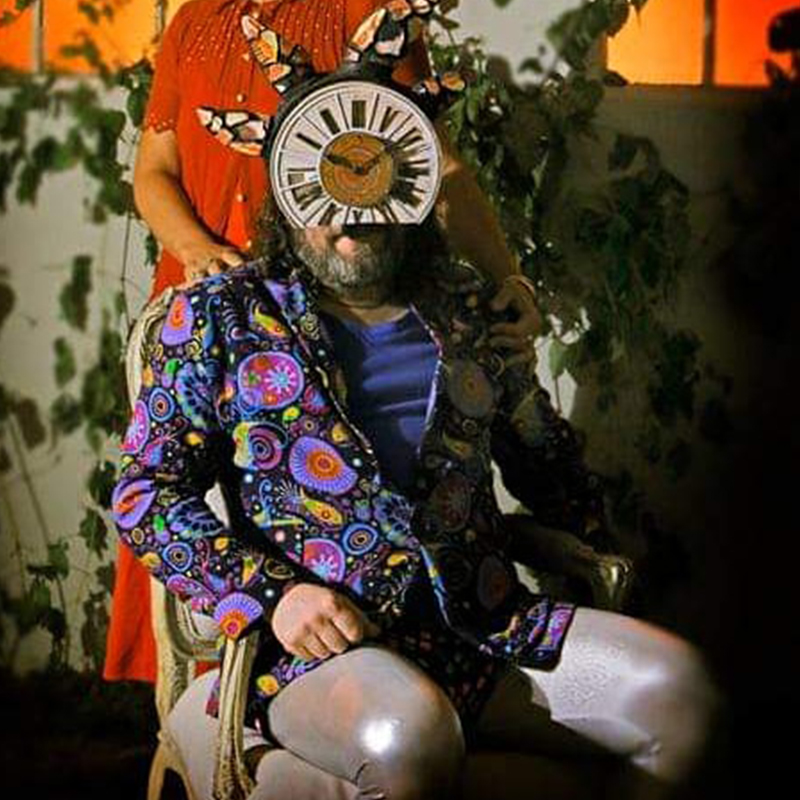 ---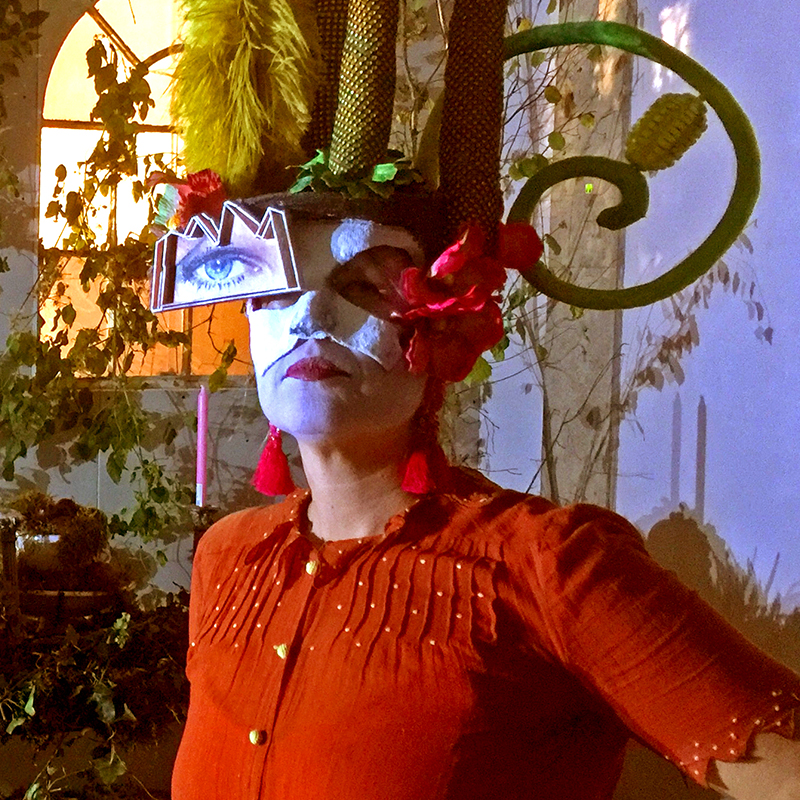 ---
Dimitris co-directs the Art Bank and is the Artist in Residence. Originally from Athens, Greece, but resident in the UK for more than 15 years and Somerset for 6, his passion is collage (including 3D collage and decoupage), mixed media, photography and book gardens, live plants that are grown in books. This 'tree-cycling' gives new life to forgotten books he rescues from collections destined for the bin or finds in charity shops.
Commissions have included work for NHS Walsall Hospitals and private collectors. He has been successful in receiving funding from Arts Council England and charitable trusts and has devised community arts projects working with marginalised groups including carers, cancer patients, disabled adults and over-60s. Other work includes a documentary and performance based photographic installation (with James), 'The Social Death of Ray Crane,' which was exhibited at A.E.Harris in Birmingham, and 'Sub-Urban,' a solo exhibition at the Tacchi Morris Arts Centre in Taunton.
In 2019 his Plastic Flowers were exhibited at Glastonbury Festival as well as at the RHS Hampton Court Palace Garden Festival, where they contributed to an award for Good Presentation. He also produced two pieces, 'Spirit' and 'Memories' for the Festival of Death and Dying and was the creative force behind the 'Alice in Rubbishland' exhibition and the 'Shepton on Show' extravaganza.
His current work is his 'Plastidermy' series, which incorporates waste from the Art Bank Cafe in the production of miniature, magical worlds that showcase the power, resilience and beauty of nature.


Creativity is Our Currency
The Rubbish Art Project, the Community Benefit Society at the Art Bank, has received funding from the following organisations: