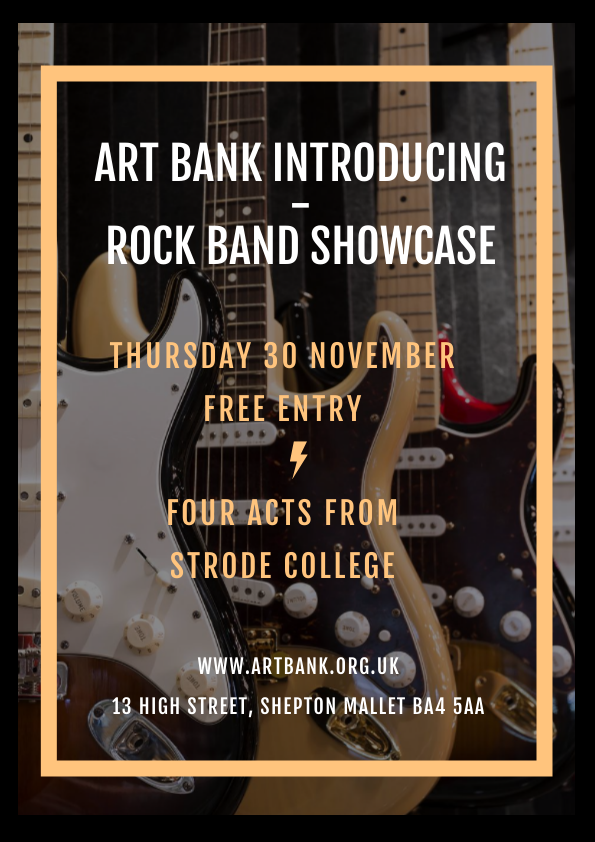 Art Bank Introducing: 'Strode Live' Rock Band Showcase
For this month's Art Bank Introducing, students from Strode College will play a range of styles, originals and covers.
Don't miss the chance to enjoy some amazing music and support these young performers at this showcase evening with at least four acts!
Doors at 6pm, music from 7.45pm. Free entry but donations encouraged.
Hot food from the Three Pot Affair (street food pop-up) will be on sale from 6 till 8.