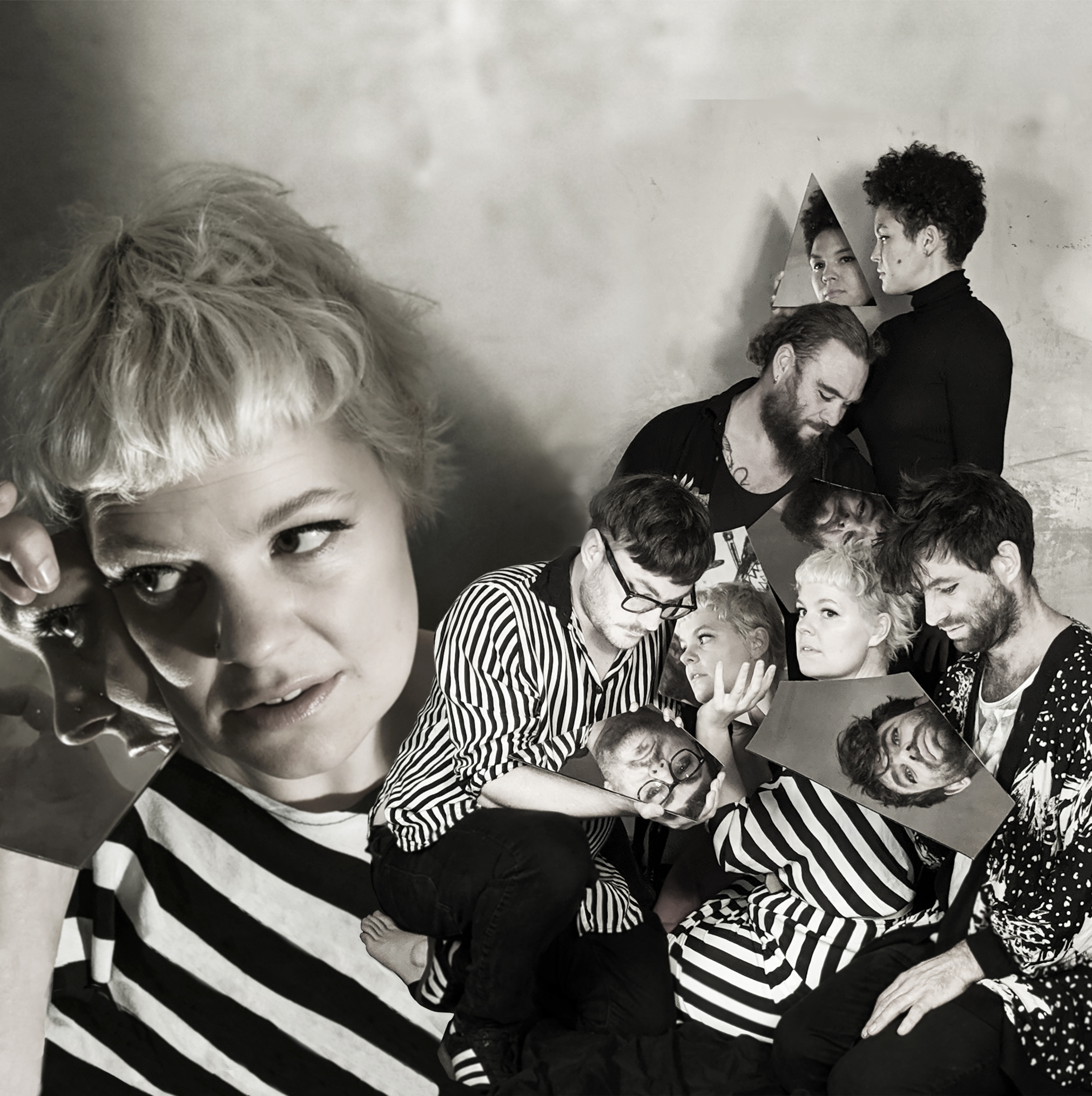 Autumn Ball with Hannah Moule & the Moulettes LIVE
The inaugural Art Bank Autumn Ball has very special guests- the stunning Hannah Moule and the Moulettes, playing a date as part of their nationwide 2nd Xenolalia Tour: The Strings Ensemble.
Now embarking on the biggest musical adventure in their career so far, Hannah Moule & the band are continuing to challenge expectations with this extraordinary project. In place of a fifth album, Xenolalia is 55 pieces of music; a set of songs about communication told 5 ways for 5 ensembles: Strings, Horns, A Cappella, Electronica & Electric. An experiment in composition, collaboration & production, with full access to the project through Patreon.
2022 will see the 2nd Xenolalia Tour: The Strings Ensemble. From the Chamber Pop of their debut, through the prog-folk of The Bears Revenge, the cinematic expositions of Constellations & the big riffs of Preternatural, a love of string music has always been at the heart of Moulettes, led by Cellist & songwriter Hannah Moule. In this configuration, the multi-instrumentalists of the group push what can be done with a traditional chamber ensemble, moving between classical & steel string Guitars, Cellos, Viola, Piano, Violin, Harp, Nyckelharpa (Swedish keyed fiddle) Percussion & close trademark use of harmony vocals.
Here, as ever, they bring their independent spirit & experimental tendencies to the table: shades of Hildur Guðnadóttir, Scott Walker & Johnny Greenwood alongside the virtuosic exuberance of ensembles like the Danish String Quartet & Väsen; from long form moods that echo the drama of Shostakovich and the psychedelic landscapes of Ravel to the familiar & comforting patterns of UK & Irish roots music. As they inhabit different spaces across the country, equally at home in a warehouse, concert Hall, brewery, church or the backroom of a disc world tavern, Moulettes music is given the opportunity to explore the sinew, resonance & lushness of acoustic instruments that are so sympathetic to the human ear, playing new material alongside reimagined old favorites.
Players from The Strings Ensemble have been called to arrange & play on stage and in the studio with Nick Cave, Bonobo, Anchorsong, Alabaster de Plume, Floating points, Seasick Steve, The Levellers, Unthanks, Ayanna Witter-Johnson, Stopgap Dance & Arthur Brown, & written & performed scores for Theatre, Video games, TV & Film productions.
Supporting the Moulettes at this event will be Blythe Pepino of Mesadorm:
Blythe is a singer, songwriter, pianist and music producer.
She fronts the band Mesadorm – an alt acoustic-electro indie band which has been hailed on BBC Radio 6 and whose debut album was marked as one of the best alternative albums of 2018 by the Guardian. Mesadorm have just released their second album, Pollinator, produced by Pepino. She spends most of her time creating in her studio.
With a lifelong interest in the voice, she is an advocate and teacher for self-healing through vocal resonance. Live and on record her voice is as versatile in emotion as it is in range and tone. Although she has graced stadium size venues and reached major record label prominence, she now covets full creative control over her releases and is more inclined towards intimate performance spaces and the indie music universe.
Pepino will be taking as much of the production value from Mesadorm's new record into the live space as possible. Expect to see a powerful one-woman show of synths, keys and electronics, beguiling stage banter, an epic voice and mostly the new, but some of the older and beloved, Mesadorm melodies.