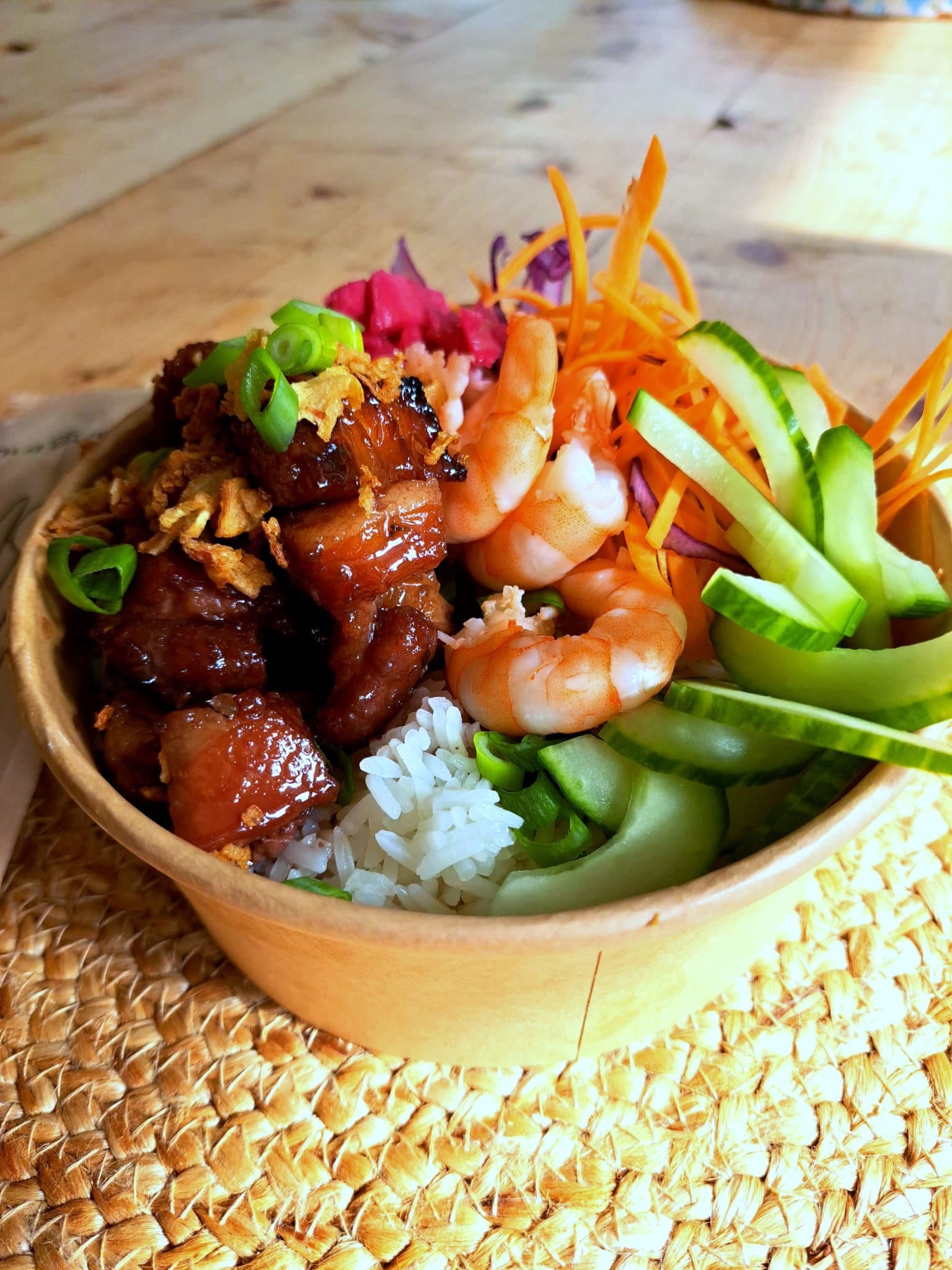 Cajun Street Food Pop-Up: The Three Pot Affair
Kitchen Takeover – the Three Pot Affair – every Thursday and Friday evening!
Culinary bright sparks the Three Pot Affair are offering Thursday and Friday evening pop-ups serving up a slice of street food heaven!
This will include meat exclusively sourced from Stephens butchers in Glastonbury and delicious vegan and vegetarian options. No need to book: just turn up!
Rotating menus will include chicken and smoked sausage gumbo, Southern fried hot chicken, vegan oyster club sandwich, sweet pork and prawn jambalaya, shrimp po' boy and chicken, kale bites with chili and coriander mayo, and cornbread and pickles.
The Three Pot Affair will also be offering a daytime menu soon!
In introducing themselves they say, 'We are The Three Pot Affair, and we create authentic, hearty food. Our dishes which are inspired by the Cajun cuisine of New Orleans, are always made using seasonal veg from Community Farm in Bristol and meat locally sourced from Stephens butchers in Glastonbury.
Cajun cuisine, deeply rooted in Louisiana's cultural heritage is a celebration of flavourful traditions passed down through generations.
Our passion for Cajun food is driven by a commitment to using fresh, high-quality ingredients to craft dishes that capture the soul of this remarkable culinary heritage.'