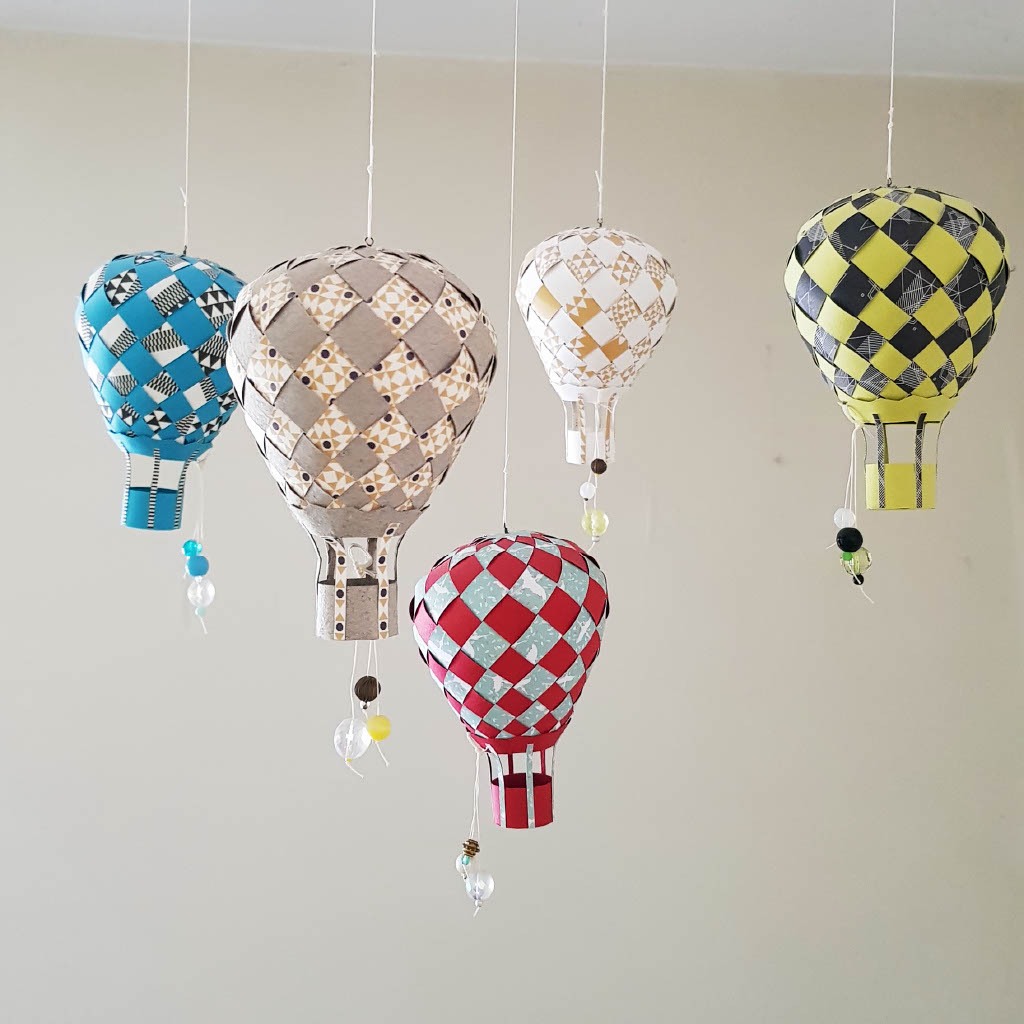 Create A Miniature Hot Air Balloon
Join Shepton-based designer bookbinder Hannah Brown for an afternoon of paper weaving to create your very own little individual three-dimensional hot air balloon! Each balloon is woven from laser-cut paper paper templates to make a small hanging ornament, great to give as a gift or to hang up at home. Hannah will guide you through the process of weaving the balloon pieces together and attaching the basket and finally a string will be added from which you can hang your balloon.
Hannah will bring along a selection of items with which to customise your balloon (beads, stickers, etc). But we encourage you to come with a small selection of items that appeal to you to make the balloon more personal. Please also bring a container or small box in which to safely transport your work home.
This workshop is inspired by the forthcoming exhibition 'The Wizard of Woz.'
There is no charge as the balloon(s) you create will be used in the exhibition.  As a thank you you'll also have a free slice of cake and (non-alcoholic) drink!
This session will be held in the Art Bank. Please use the hand gel provided and wear a mask until you are sitting down.
We look forward to welcoming you!
You can see some of Hannah's work here.
www.artbank.org.uk