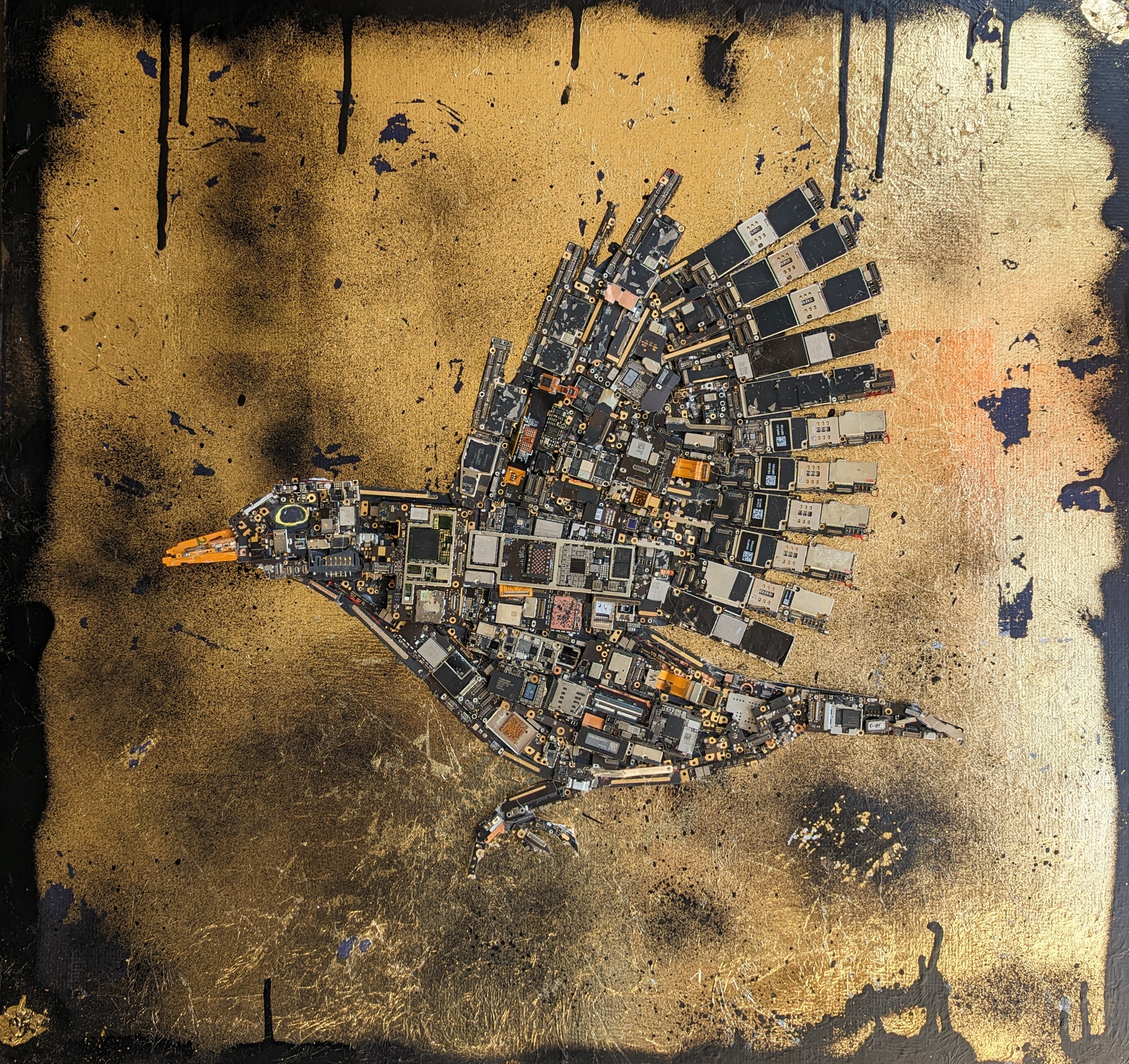 Dreamers are Welcome: Dimitris Koutroumpas Exhibition Launch
'The World is Full of Magical Things': Enter the world of Dimitris Koutroumpas in this solo exhibition of his collage and 3D art, where he uses found objects & natural materials to offer powerful glimpses of the unseen. The exhibition features work, some of it previously undisplayed, from 2013 to 2023, including artwork produced during the pandemic.
The exhibition runs until 22nd May. At the launch night Hannah from the incredible Moulettes will play a DJ set.
Event lead image taken from 'Blackbird,' a mixed media collage by the artist.