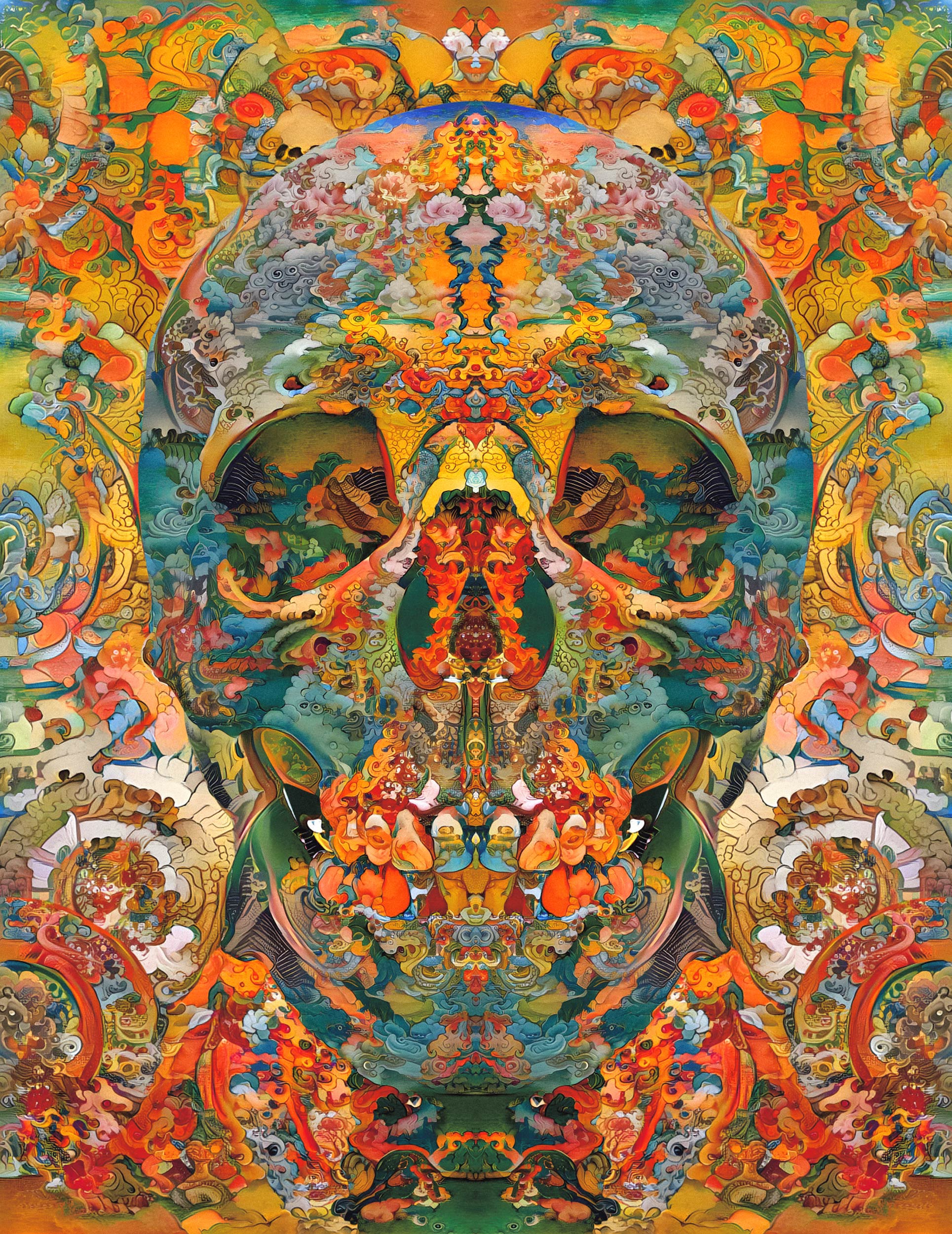 Exhibition: Jake Ewen, Wylderness Arts
The current exhibition is open whenever the venue is open, runs until September 13th.
Jake Ewen is an artist and designer, local to Shepton Mallet, Somerset.
Under the banner of Wylderness Arts, Jake creates mesmerising, totemic interpretations of animal spirits and otherworldly beings. Striking, yet ambiguous, highly detailed, yet intangible, Jake's work depicts fleeting spirits that seem to emerge and sink back into the field of their environment, drawing the viewer into a dreamlike state, of ebbing and flowing forms.
'The human brain comes preprogrammed to seek patterns. I'm fascinated by this and keep my work intentionally unresolved, allowing the viewer's brain to fill in the gaps, beckoning an experience of pareidolia. I actively want people to become disanchored and, to some extent, lost in the works, cultivating a dreamlike brain state as they sit with them.'
Jake's work stems from a lifelong fascination with algorithmic art, altered states of consciousness and the hidden workings of the brain.  As part of his creative process he uses a convolutional neural network to mimic aspects of the human brain's perceptive functioning. 'Essentially I take my computer on a guided hallucination'. The results are a modern take on a timeless tradition of mystical art.
Do androids dream of electric sheep? In this case, it would appear so.