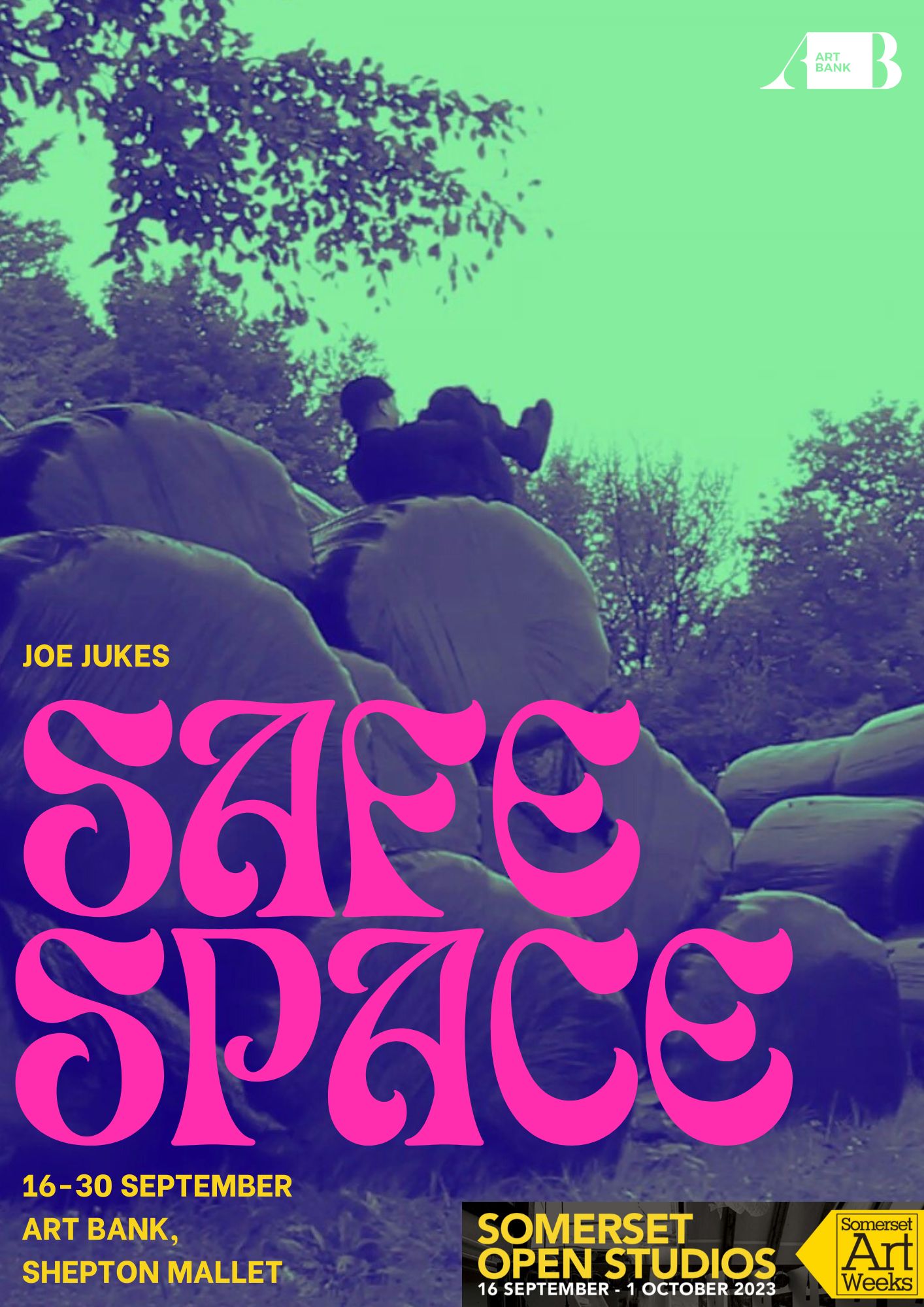 Exhibition Launch: Joe Jukes – Safe Space
Exhibition launch: 16th September, followed by performance by the Pink Diamond Revue from 8.30.
As part of our involvement with Somerset Art Works' 2023 Open Studios event, we are hosting artist and academic Joe Jukes from the 16th to the 30th September.
Joe is screening two video works in an installation, "Safe Space". Joe uses video to queer the countryside, asking what 'looks' queer and rural, what 'feels' queer and rural. Catch their video self-portraits and portraits of other rural folk in the safe during our opening hours.
Joe will also be working in the Art Bank during the Open Studios, as they research and develop their textile practice. Joe is interested in having conversations about rural experiences, emotions and futures, so do approach them to discuss the video or textile works!
For more information about Joe, visit:
www.joejukes.co.uk
 or find them on Twitter @jsdjukes.