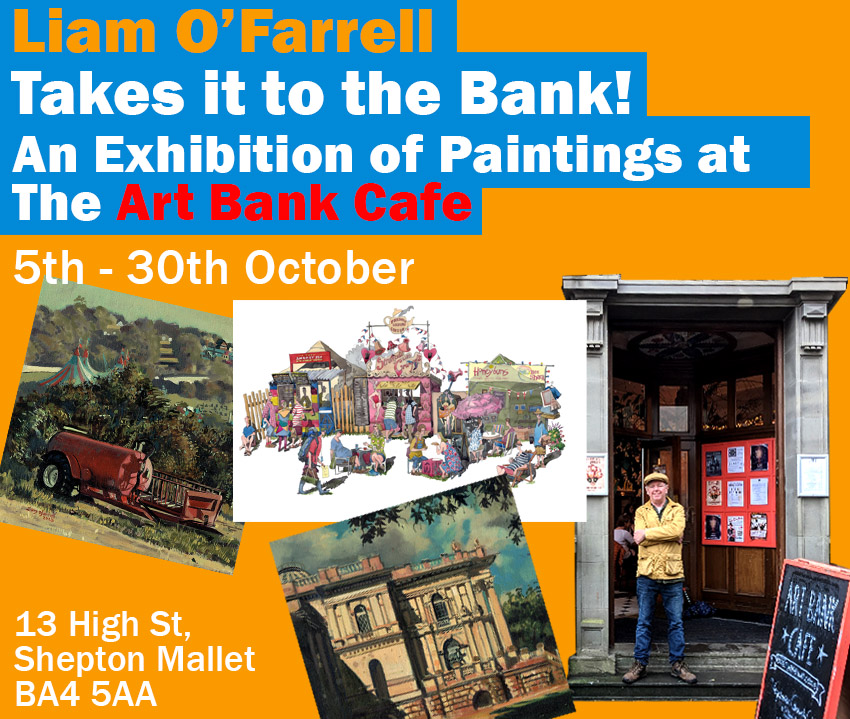 Exhibition Launch: Liam O'Farrell
Come and enjoy the work of talented painter Liam O'Farrell.
Liam says, "As an artist I cherish the ordinary things in life, I like to look again at all the things we can so easily miss, and to celebrate them.  Although much of my work is architectural, the core influences are all about the people."
Exhibition launches tonight but is open till the end of October.