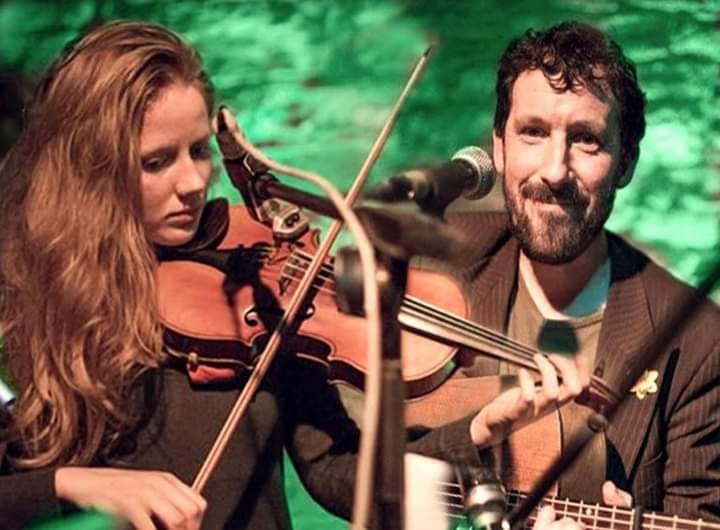 Folk Music & Harvest Dance with Nathan Lewis Williams & Caelia Lunnis
Part of the day-long Festival of Apples!
On Saturday 23rd September at The Art Bank Cafe (outside if weather permits) local acoustic duo Nathan & Caelia (guitar, cittern, fiddle, viola) will play a selection of tunes for folk dancing. Similar to a Ceilidh, all dances will be taught on the spot, and the Frech Breton "Balfolk" style includes easy group dances such as the An Dro and Circassian Circle, and couple dances such as the Bourrée (group dance with couples in rows) and Schottishce (similar to a Waltz). No dance experience is necessary, and the music is also great for listening – plus the occasional dances will be interspersed with songs and other tunes for variety, and to rest weary feet, or wander the square to play games and see the stalls…
The music starts at 1 p.m. and finishes at 3, after which there will be a singalong music session in the Art Bank itself.
Other activities through the day include apple-themed games for all the family, a chance to see the Community Spirit sculpture in the Art Bank garden, the outdoor exhibition on the Art Bank walls, samples of apple juice, cider, apple cider vinegar and a cider bar. You can also get your own apples pressed so bring a lot a few eaters!