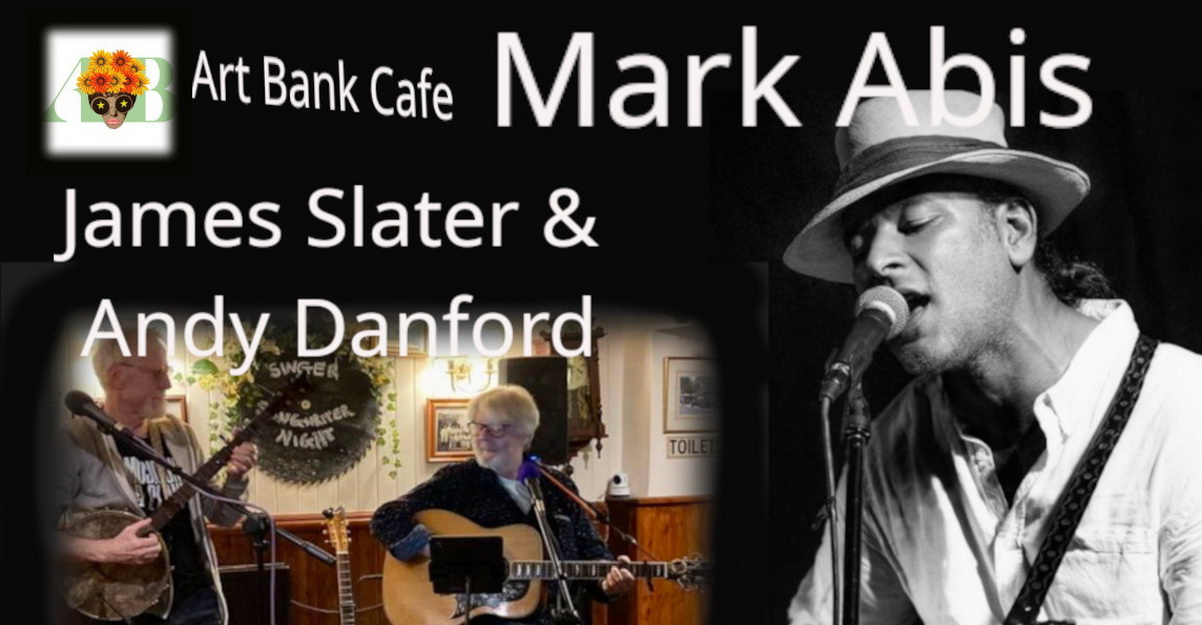 Friday Folk Plus: James Slater & Andy Danford/ Mark Abis
Every 3rd Friday of the month it's Folk Night at the Art Bank!  Come and enjoy folky acts each time.  Doors open at 7 with music from around 8.  Free entry but magic hat donations encouraged, £3 recommended donation
James Slater & Andy Danford 

Andy Danford plays claw hammer banjo, plays guitar and writes his own songs! James Slater
plays guitar and writes his own songs! They like Americana & Old timey music and this reflects
in their choice of songs and performance! Story songs, heartfelt and foot tappers will be the order of the night!
Mark Abis 

Mark Abis is a prolific and critically acclaimed songwriter whose work has been used
in a variety of British and American television. He is probably best known for his
song Summerbreeze, which was covered by Emiliana Torrini. His melodies are
original, his vocals warm and distinctive, a real musical sensibility is obvious, with
literary lyrics to boot.