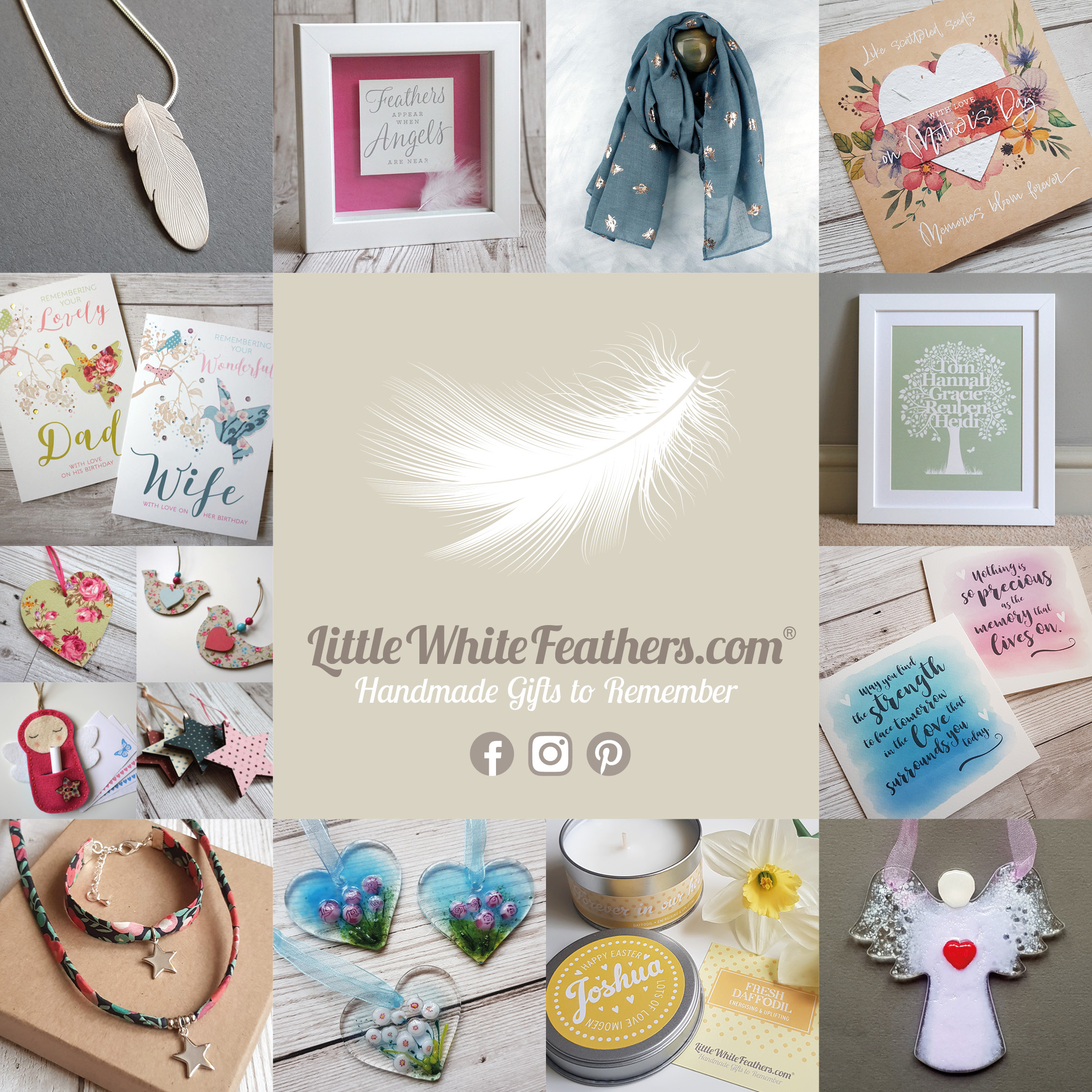 Friday Open Platform: Little White Feathers
Friday Open Platform allows local makers and artists the opportunity to take over the Art Bank stage, commission-free. Please come and support these independent businesses and artisans! Email info@artbank.org.uk if you are interested in having a free stall to sell and promote your work.
Little White Feathers is Sharon's small independent business, which she runs from home here in Shepton Mallet. As an experienced graphic designer it became an inspired path for her to follow after losing her baby boy in 2011 – turning her creativity to making thoughtful cards & gifts for bereavement & remembrance, to bring comfort & support those who are grieving – & from someone who has experienced loss first-hand, offer beautifully handcrafted & personalised products to honour the loved ones we carry in our hearts & show they are never forgotten.