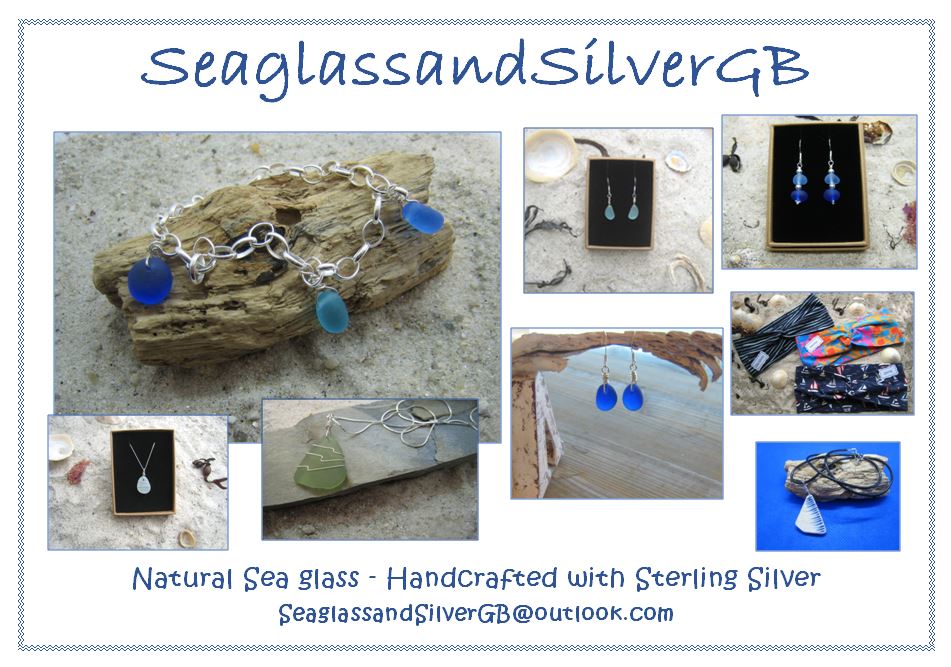 Friday Open Platform: Theresa McIntyre
Friday Open Platform allows local makers and artists the opportunity to take over the Art Bank stage, commission-free. Please come and support these independent businesses and artisans! Email info@artbank.org.uk if you are interested in having a free stall to sell and promote your work.
This week Theresa McIntyre will be showcasing her fabulous sea glass and silver!  Theresa says:
"I first starting making jewellery with sea glass in the summer of 2017. I loved the idea that the glass had a hidden history in another time, and that since then, it had been tumbled and shaped by the waves and currents of the ocean over decades. How romantic is that?

At first, I made things for my family, especially my three daughters. They really liked them and soon their friends and colleagues were asking where they had got them.

I continued to experiment and develop my new skills, and began to offer items for sale at craft fairs. I am pleased to say that this has been very successful.

Each piece of jewellery I make is completely unique, and sometimes it can be months before I come across a matching piece for a pair of earrings.
Seaglass is special – it holds secrets!"
#supportlocal #ArtBank #openplatform #supportindependent #artists #makers #communityvenue #showcasingindependentspirit #sheptonmallet #somerset #artforsale #originalart #localartists #jewellery #seaglass