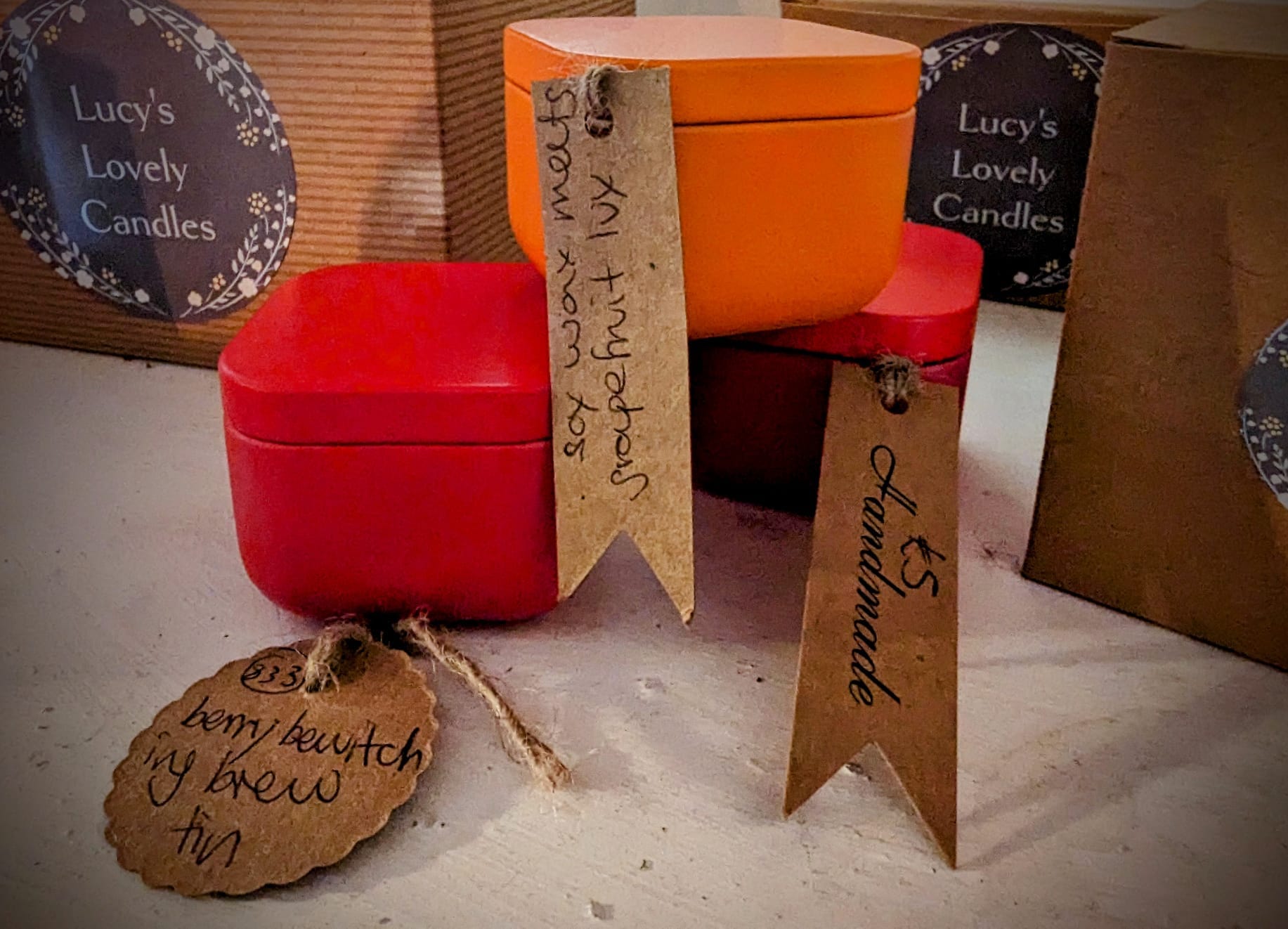 Friday Platform: Lucy's Lovely Candles
Our Friday Open Market series, 'Platform' continues with the return of Lucy's Lovely Candles!
A local Shepton business offering a selection of eco soya wax candles, wax malts and other handmade products.  Soya wax is vegan friendly, biodegradable and non-toxic.  All the candle containers can be re-used once you have burned your candle. All packing is recyclable and eco-conscious!
Are you a local maker or artist and want to take over the Art Bank stage one Friday from 10 am – 1 pm?  There is no charge and no commission.  Email dimitris@artbank.org.uk with details of what you would like to sell!