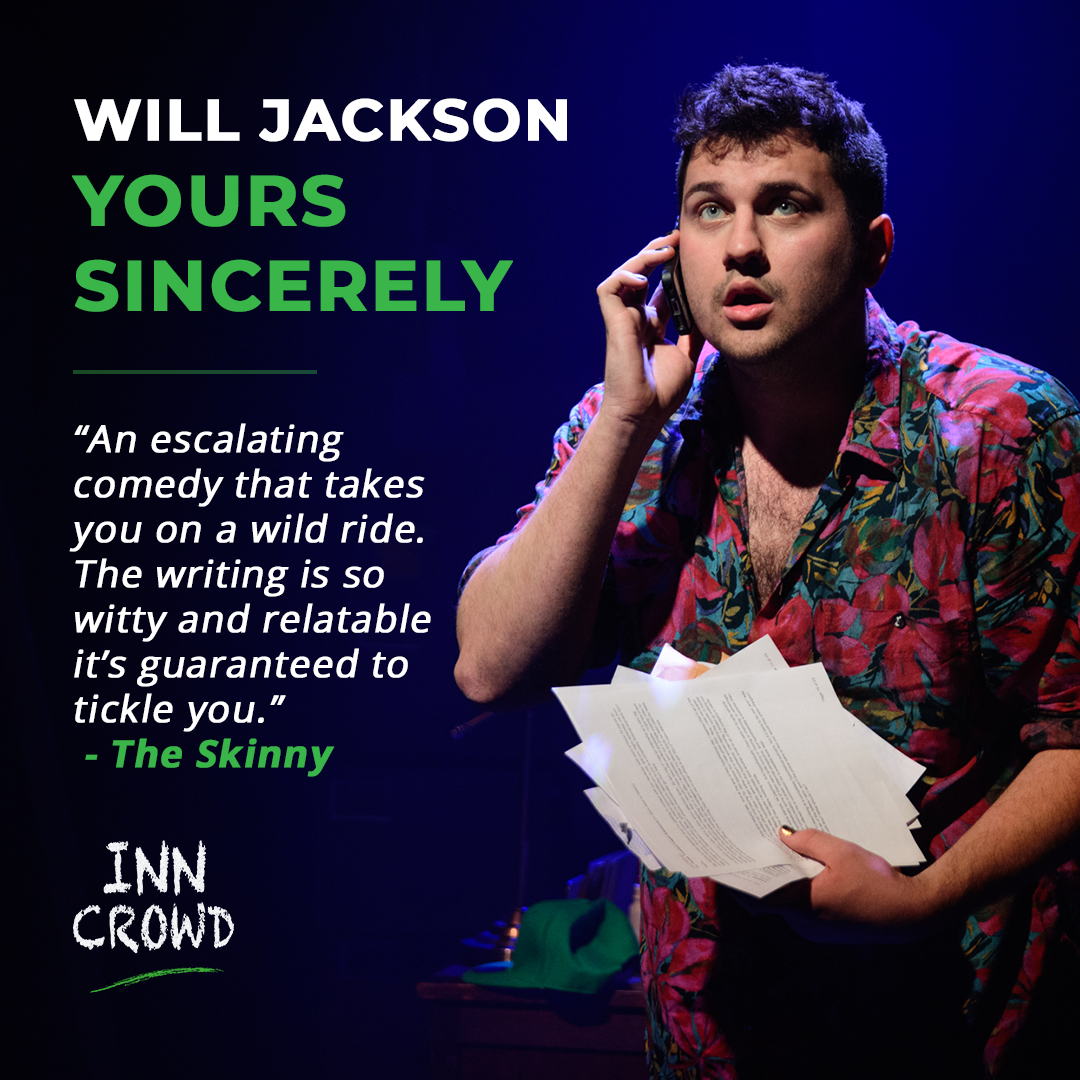 Friends of Dorothy Season: Will Jackson in 'Yours Sincerely'
A queer coming-of-age comedy about the complications of 21st-century communication, opening Shepton Mallet's first LGBTQ+ festival, 'Friends of Dorothy,' a break-out festival that is part of the current 'Wizard of Woz' exhibition.  Doors open at 7 with the performance from 8.30
Will Jackson has accidentally stolen 300-second class stamps from the post office. But he's making them count. He's going to write letters. From reconnecting with old friends and ex-boyfriends to run-ins with the marketing department at John Lewis, stamp-collecting has never been so sexy…
Based on real-life correspondences; storytelling and lipsync cabaret collide in this queer coming-of-age comedy about the complications of 21st-century communication.
Will Jackson is a Theatre Maker and Comedian. He is a Birmingham REP Foundry Artist, a BBC Arts New Creative and one of this year's six emerging writers at the Bush Theatre. Yours Sincerely was his debut solo show at the Edinburgh Fringe and since has been named a Rising Comic Star by Attitude magazine.
Thanks to Inn Crowd and Take Art for supporting this performance, and to funding from the National Lottery for the 'Friends of Dorothy' festival, itself a break-out festival part of the current 'Wizard of Woz' exhibition.