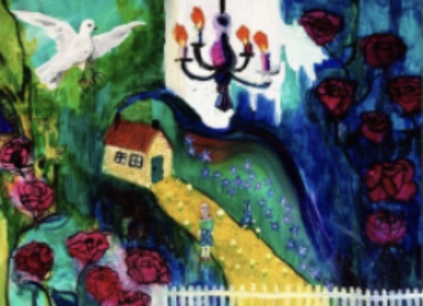 Introduction to Mark Making: Art Bank Online
Mark making describes the different lines, dots, marks, patterns, and textures we us to create an artwork.  For example, It can be loose and gestural, controlled and neat, sharp and angry. The aim of this evening course is to explore a variety of mark making techniques and how they can inform our artwork.
Artist Lucy Alexander will lead this one-off, introductory workshop.  Using different mediums, we will look at ways to expand your mark making skills. You will need around 10 sheets of A3 paper and some newsprint or scrap paper, biro pens, pencils HB, B3, H2, charcoal, and black Indian ink, large, small and medium brushes. And anything other medium you would like to experiment with.