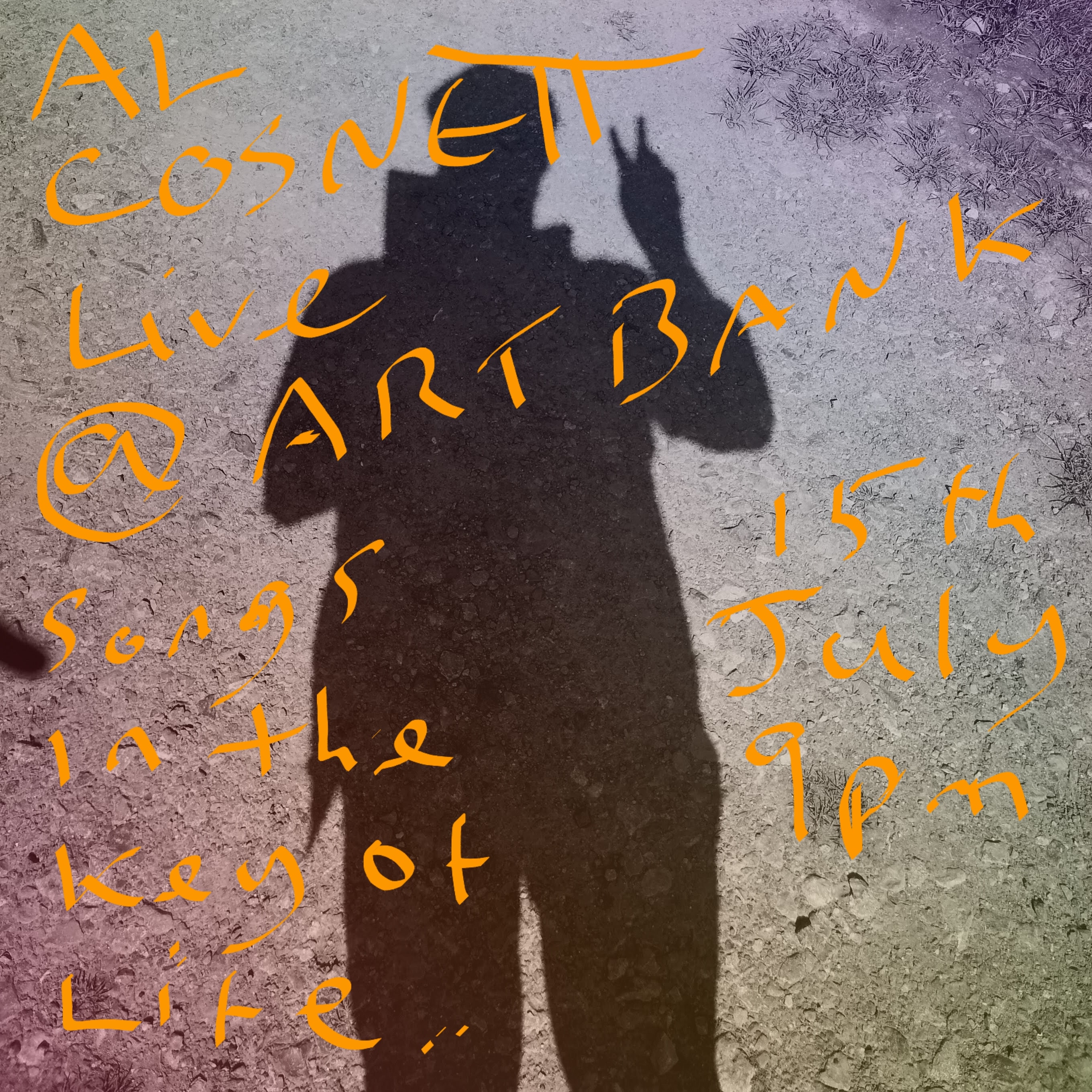 Live: Art Bank Showcase with Al Cosnett
Al Cosnett is a local musician who has played with many bands over the years. He has sculpted a style and sound all his own to share his self penned works of life and love both lost and found. A Fingerstyle guitarist with warm, giving voice, he has performed all over the area and beyond. Al Cosnett is also well known for his fine harmonica wielding skills and is a sought after collaborator with many acts. He has been on many artists radar for their albums as a session musician and has fronted his own bands, including Book of Jao and Desmonds Dawn (still active).
It is a rarified thing to hear him perform solo, but all the more precious as such. Enjoy the tones and tales of an ordinary, complicated man.
Doors open at 7, live music from 8.30/9.  Free entry!