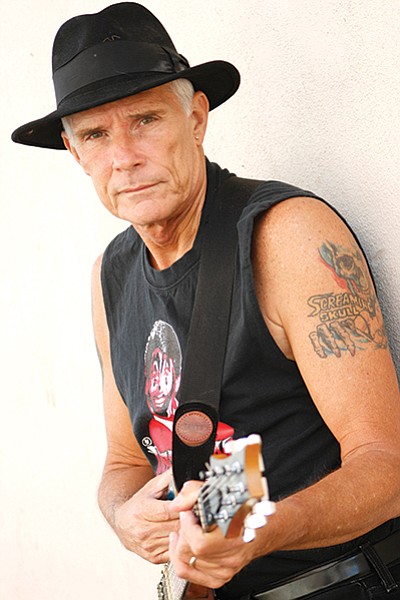 Live: Greg Douglass of the Steve Miller Band Plays Their Music
After his previous sell-out 2022 tour we're delighted that Greg Douglass from the Steve Miller Band will be bringing his band back to The Art Bank  for an evening of the music of Steve Miller on WEDNESDAY 18th OCTOBER
Greg, together with the other members of the Steve Miller Band was inducted into The Rock & Roll Hall Of Fame in Cleveland, Ohio, in 2016.
Among other songs. Greg co–wrote the classic  "Jungle Love" for the band. The song appears on the Steve Miller Band "Greatest Hits" album, which has sold over 5 million copies.
Greg was also a former member of the Jefferson Airplane offshoot Hot Tuna, The Greg Kihn Band (playing on  their number 1 U.S . hit "Jeopardy"), and Van Morrison's band, amongst others. He's also played and toured with many other legendary musicians Greg will be joined by the very experienced U.K musicians who delighted the audience at on their previous tour. Tickets are just £8 in advance from  http://thesanitycompany.co.uk/bullfrogtickets/and (subject to availability) will also be available on the door at £10.  Doors open at 7 p.m,  music from around 8.30.