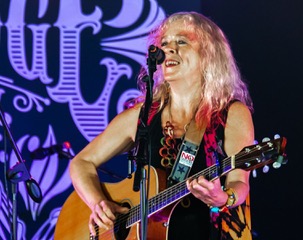 Live: Helena Softley
From Main Stage Glastonbury to TV presenter, from intimate concerts to her chart success with Billy Bragg, Helena Softley has moved audiences all over the world with her incredible voice, accomplished guitar, and energetic performances.
A singer songwriter with a voice both rich, powerful, deep and mellow, she is passionate and lively onstage and engages you with her bubbly personality. She sings every song as if it were just for you, and will entrance you with her fearless mix of hard-driving rhythms, beautiful ballads, and soulful melodies.
Doors open at 7, music from 8/ 8.30.