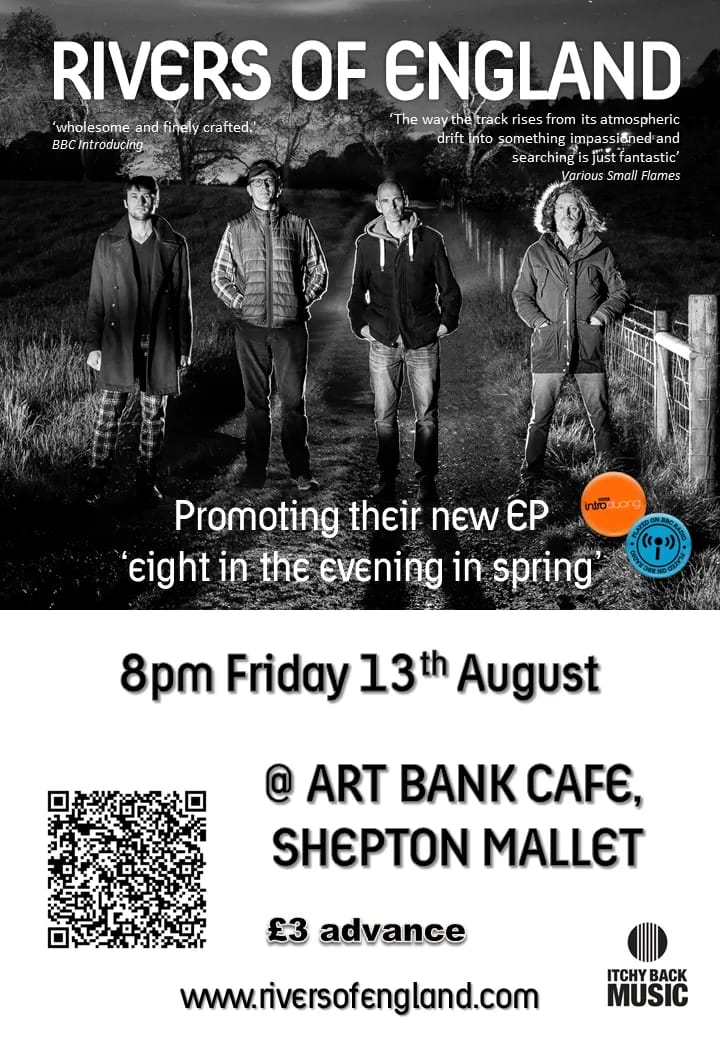 Live: Rivers of England, support from Al O'Kane
Local heroes Rivers of England bring their original indie folk, blues, jazz and prog music to the Art Bank for the third time, with support from the amazing Al O'Kane.  Don't miss out on truly wonderful live acts playing again!
Doors open at 7, the bar serves till 11.  Music from around 8.