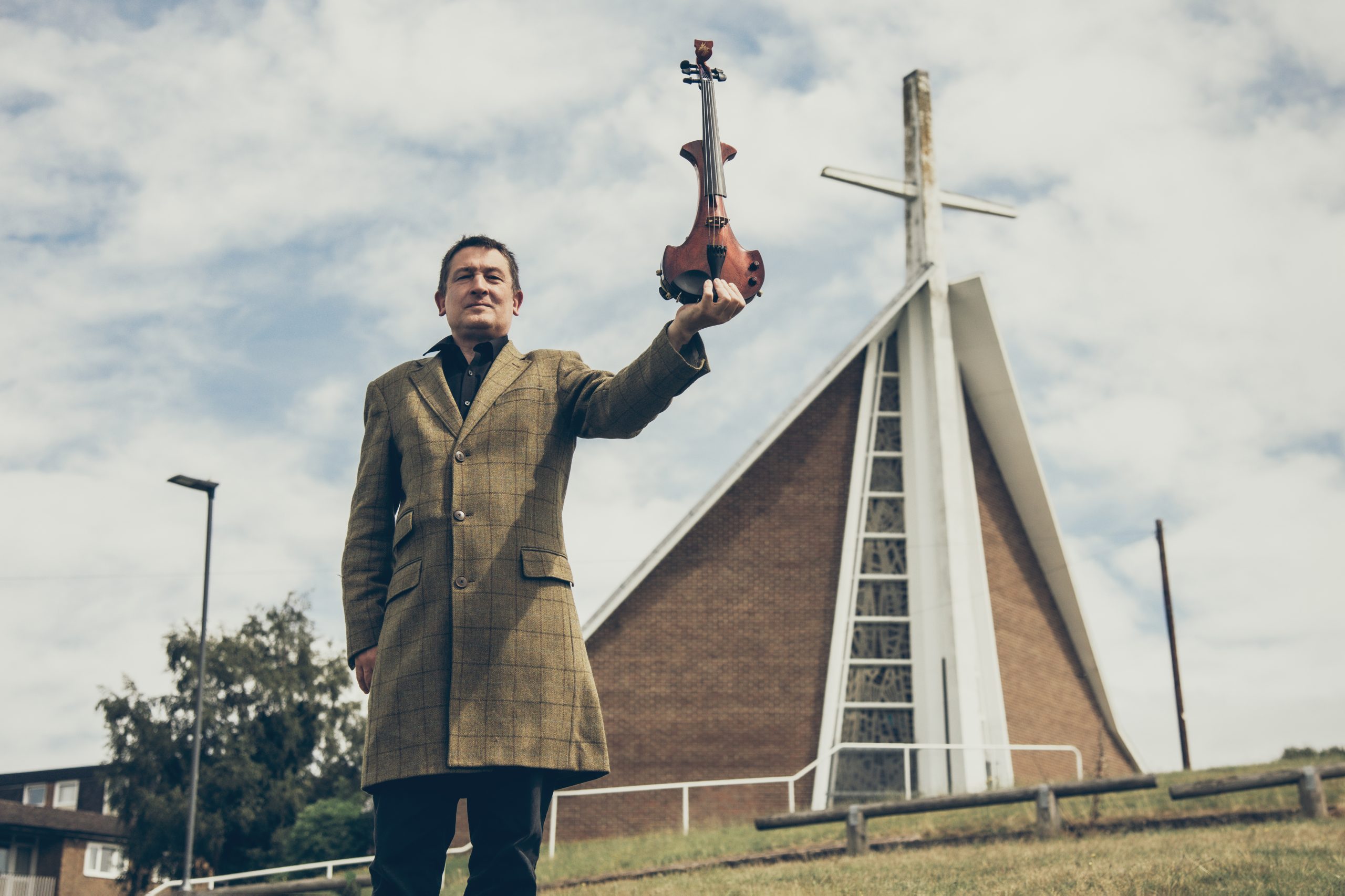 Live: Sieben
It's the very welcome to the Art Bank of Sieben, who wowed us with an extraordinary performance last year!
Live, Sieben is a one-man whirlwind, looping and layering a heady mix of violin and voice. Always hypnotic. Previously more floaty, it's all a bit turbo-charged since the introduction of Matt's 5-string Kevlar violin, Kev. He's a bit more punk and attitude than Matt.
"true force of nature by an undisputed champion, who reinvented the violin lexicon as well as the notion of harmonic language" Aldo Chimenti, Rockerilla Magazine, IT
"ultra-dark blends of punk, folk and electropop" Sounds Of Life Zine, UK
 "A Sieben show is like a one-man whirlwind with a violin" Sonic Seducer, DE
MATT: Through Covid times I undertook LOCKDOWN SIEBEN, re-working 112 of my songs into a 10 CD boxset; 55 free online concerts, and a fabulous community. Currently doing SIEBEN ONLINE, regular livestreams, and much more for patrons at Patreon.com/MattHowden
New BRAND NEW DARK AGE ten singles coming out this year.
__
Doors open at 7, music from around 8/8.30.  Free entry, recommended donation of £3 with all the magic hat money going to this outstanding performer.