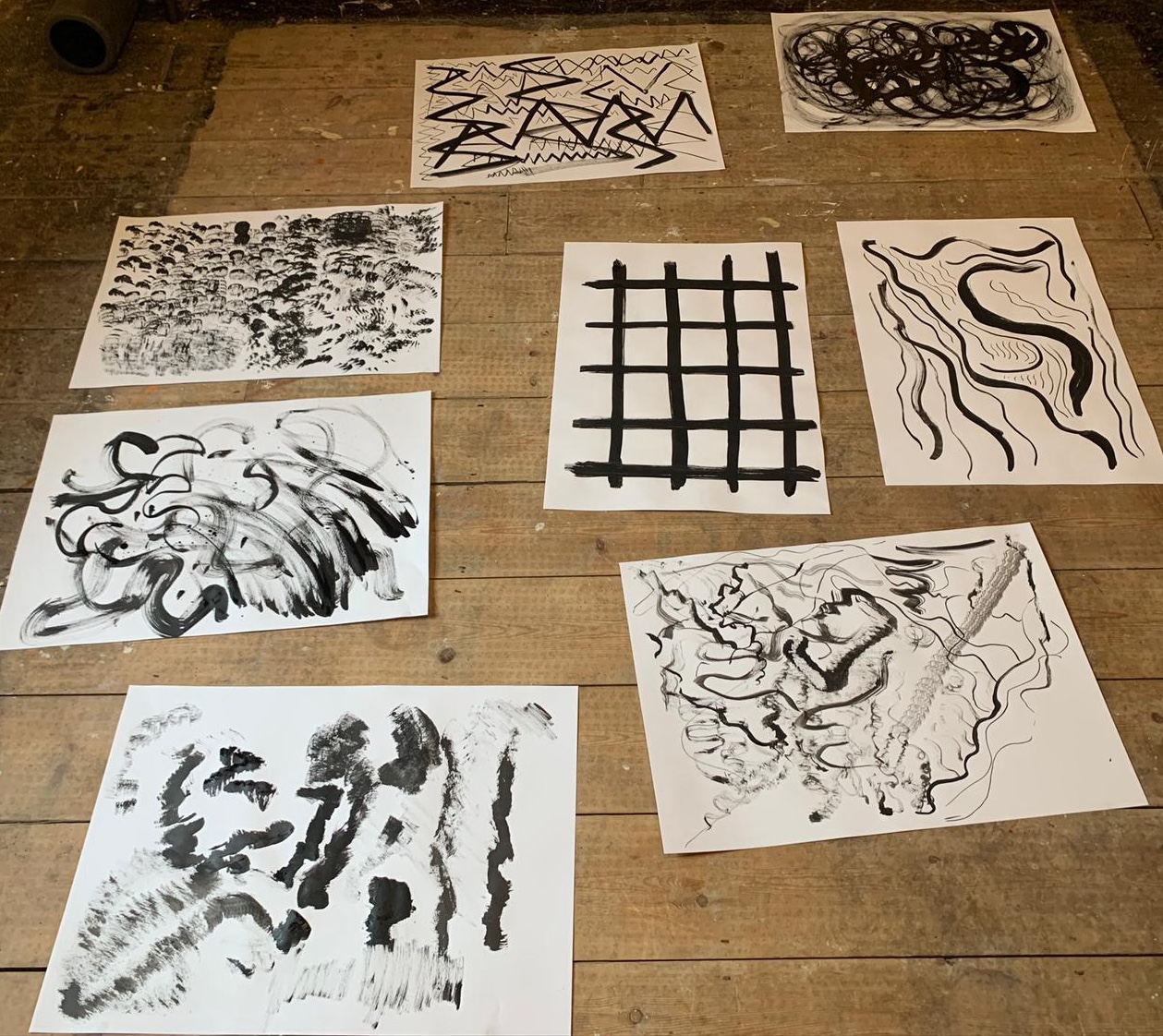 Mindful Art Practice: Art Bank Online
Join artist Lucy Alexander on this relaxing and enjoyable 3 week course run online through Zoom.  It's all about mindfulness within creativity; you will produce work you are pleased with and gain some drawing tools to inform your own art practice.
Week 1
Mark making and Japanese mindful Grids
A Brief lecture and presentation on mark making and the use of grids in art work
Practice. Mindful grid painting and mark making.
Week 2
Painting the enso
A brief explanation and presentation of the history of the enso
Practice. Enso, grid painting and mark making practice continued.
Week3
Bringing it all together to inform your personal practice.
We will be working on our painting and drawing practice, working with
the marks we have discovered in the earlier weeks. I will set up a still
life to work from and set some timed drawing tasks.