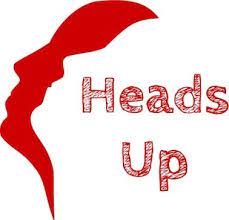 Monthly Carers Support Group
Come and enjoy a chat together with other carers in this monthly session led by Heads Up in collaboration with the Art Bank.
There is no need to register, just turn up, but if you have any questions don't hesitate to contact Heads Up on 01749 670667.  The sessions will run on the second Wednesday of every month at the same time.
Afterwards you are very welcome to join in the free arts and crafts activity that takes place at the Art Bank every Wednesday afternoon as part of our Community Day.