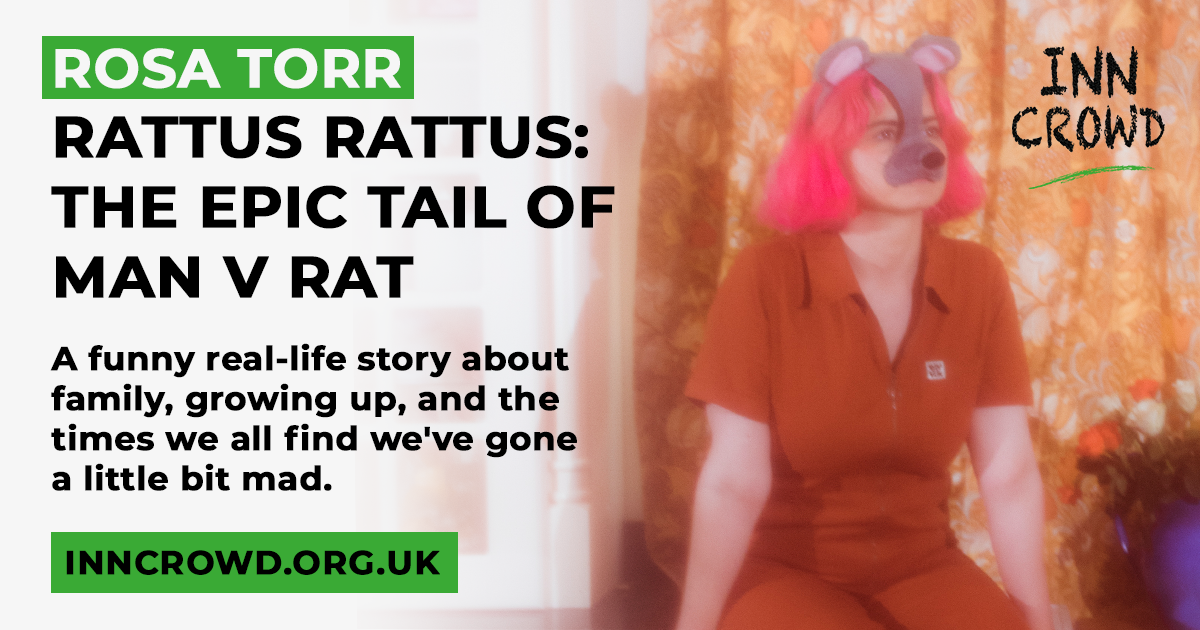 Rosa Torr: Rattus Rattus- The Epic Tale of Man V Rat
It's New Year's Day 2015 and Rosa's dad has made a life-changing resolution. At the same time, a rat sneaks into her family home and so begins an epic battle for control of the house. As the months pass, her father goes to ever greater and more extravagant lengths to trap the rat, and Rosa starts to wonder whether it's the rat that he is chasing after all.
A funny real-life story about family, growing up, and the times we all find we've gone a little bit mad.
Doors at 7, performance from around 8.30. Hot food available for purchase.