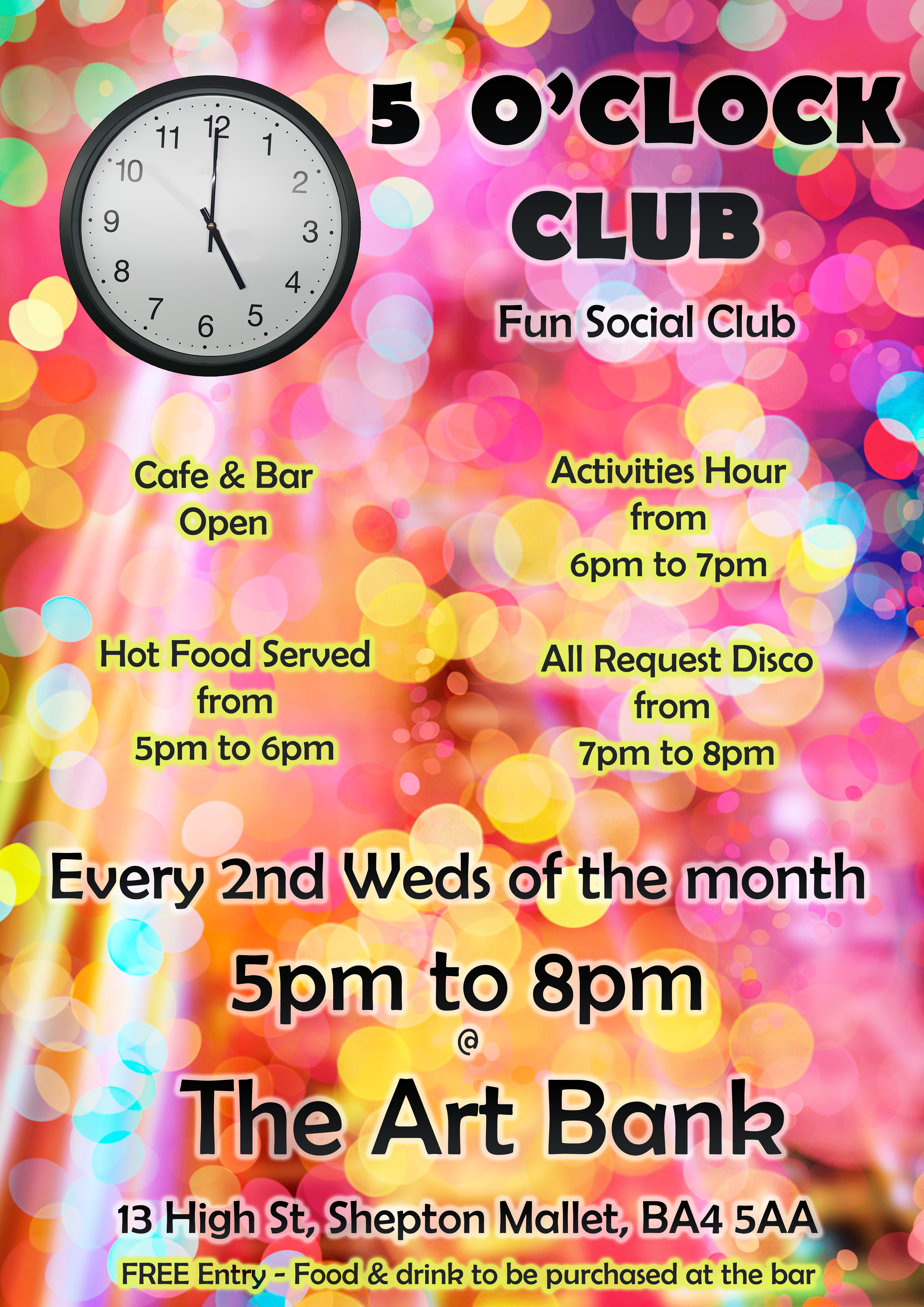 The 5 o'Clock Club (Fun Social Evening for Adults with Learning Differences)
Every 2nd Wednesday of the month the 5 o'clock Club meets, providing a safe space exclusively for Adults with Learning Differences.  The cafe and bar will be open and there will be hot food available for purchase (hot food served from 5 to 6), activities hour from 6 to 7 and an all request disco from 7 to 8.  Free entry- come to all of the evening or however much of it you want.
Adults can attend by themselves if they are able to or enjoy socialising with their carer or family member.  Please note that we do not provide a care service and adults accompanied by a carer or family member must be accompanied throughout the evening.
We are all about being person centered, so as the "5 O'clock Club" progresses we will be getting to know our customers better, establishing what they enjoy the most, taking on feedback and shaping the club into something spectacular.
We hope you can be part of our journey and most of all enjoy our wonderful social evenings.
If you know of anyone who maybe interested in attending the "5 O'clock Club" please feel free to pass the good news on.
If you or if you know of anyone who would like help out in anyway in delivering the "5 O'clock Club" please get in touch or send on our contact info.