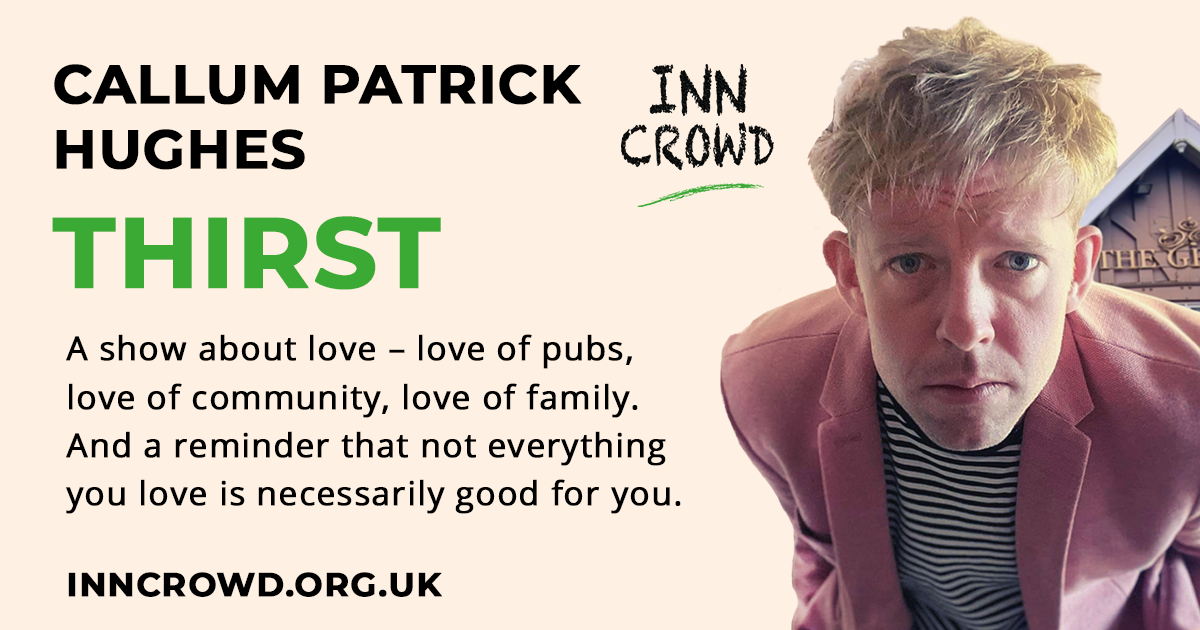 Theatrical Thursdays: Callum Patrick Hughes – Thirst
A show about love – love of pubs, love of community, love of family. And a reminder that not everything you love is necessarily good for you.
'I don't have a drink problem. Drink has a me problem'. – Craig Ferguson.
Everyone has heard of the 27 club. In July 2018, two months before his 28th birthday, Callum Hughes nearly joined that list and was forced to discover who he is without looking through the bottom of a bottle.
Join the acclaimed writer and performer for a riotous, warm and musical journey from a small Oxfordshire town, through Beijing's Hutongs and the Scottish Highlands, to the bright lights of the 'Big Smoke. A journey that proves that losing your way doesn't mean that all love and hope is lost.
Doors at 7, performance from around 8.30, hot food available for purchase.