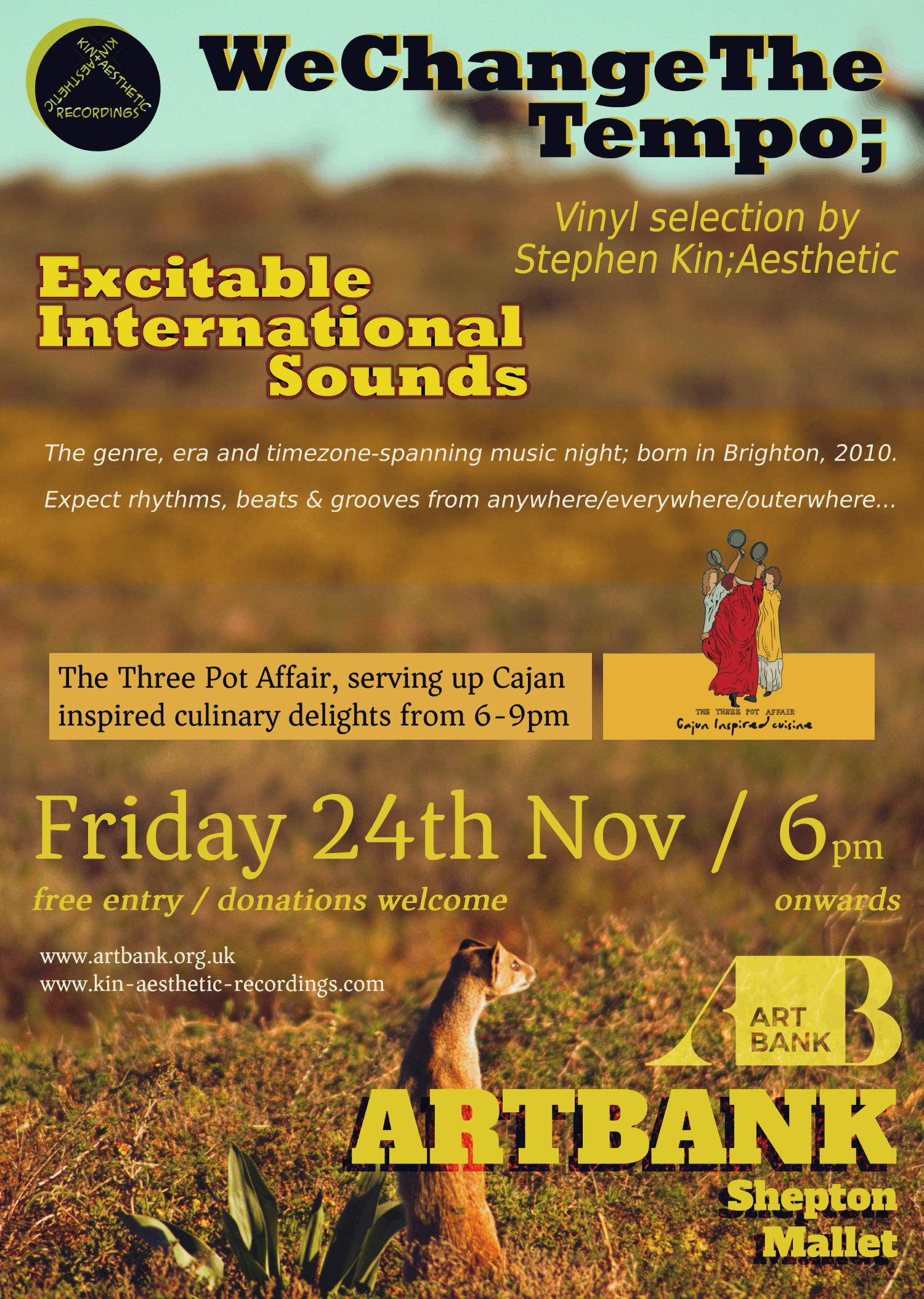 We Change the Tempo: Excitable International Sounds from DJ Stephen Kin; Aesthetic
Stephen Kin of Aesthetic selects the vinyl, promising excitable international sounds from 6 till close (11pm).
Street food from the Three Pot Affair is also available from 6 – 9 pm.  No need to book, just turn up!