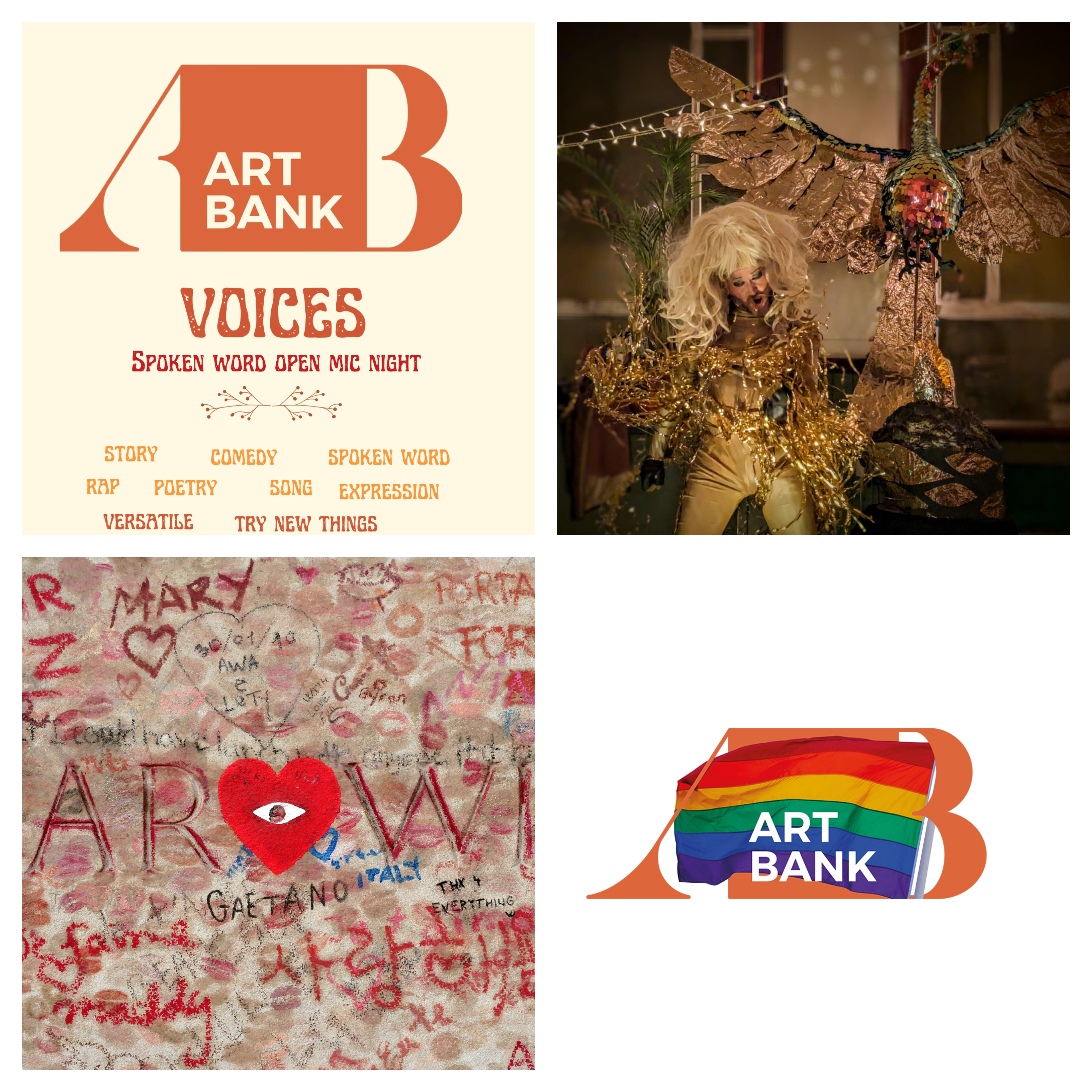 Wilde Things LGBTQ Festival
As a nod to our recent season of WILD THINGS, our small but perfectly formed LGBTQ+ festival this year is WILDE THINGS, in homage to the iconic Oscar W! Launching on 1st December, World Aids Day, and running till Saturday 3rd December, the festival will include:
Thursday 1st December, 7 – 11, Art Bank Voices: our monthly spoken word night: an opportunity for all sorts of voices to come together in solidarity
Friday 2nd December, 7 – 11, Mr Teds' Quiz: a joyful drag celebration with plenty of audience interaction
Saturday 3rd December, 7 – 11, The Wilde Things Party: with music to get you moving from DJ Joolz
Sunday 4th December, 7 – 11, A Safe Space for conversation and connection.  More info soon.
All events are free (donations encouraged) but tickets must be reserved online (see artbank.org.uk/whatson to book yours) for the Friday and Saturday events.  Many thanks to funding from Shepton Mallet Town Council, enabling us to offer these events for free.
In addition, the cafe (open 10 am – 4 pm, not Sumnday) will be a colourful space in which to connect.  Throughout the weekend artist Dimitris Koutroumpas will be leading our LGBTQ+ Community Spirit project.  Come and bring something that represents your LGBTQ+ identity to add to the life-size sculpture that will be exhibited as part of Community Spirit next summer.  Community Spirit is funded by the National Lottery Platinum Jubilee Fund.