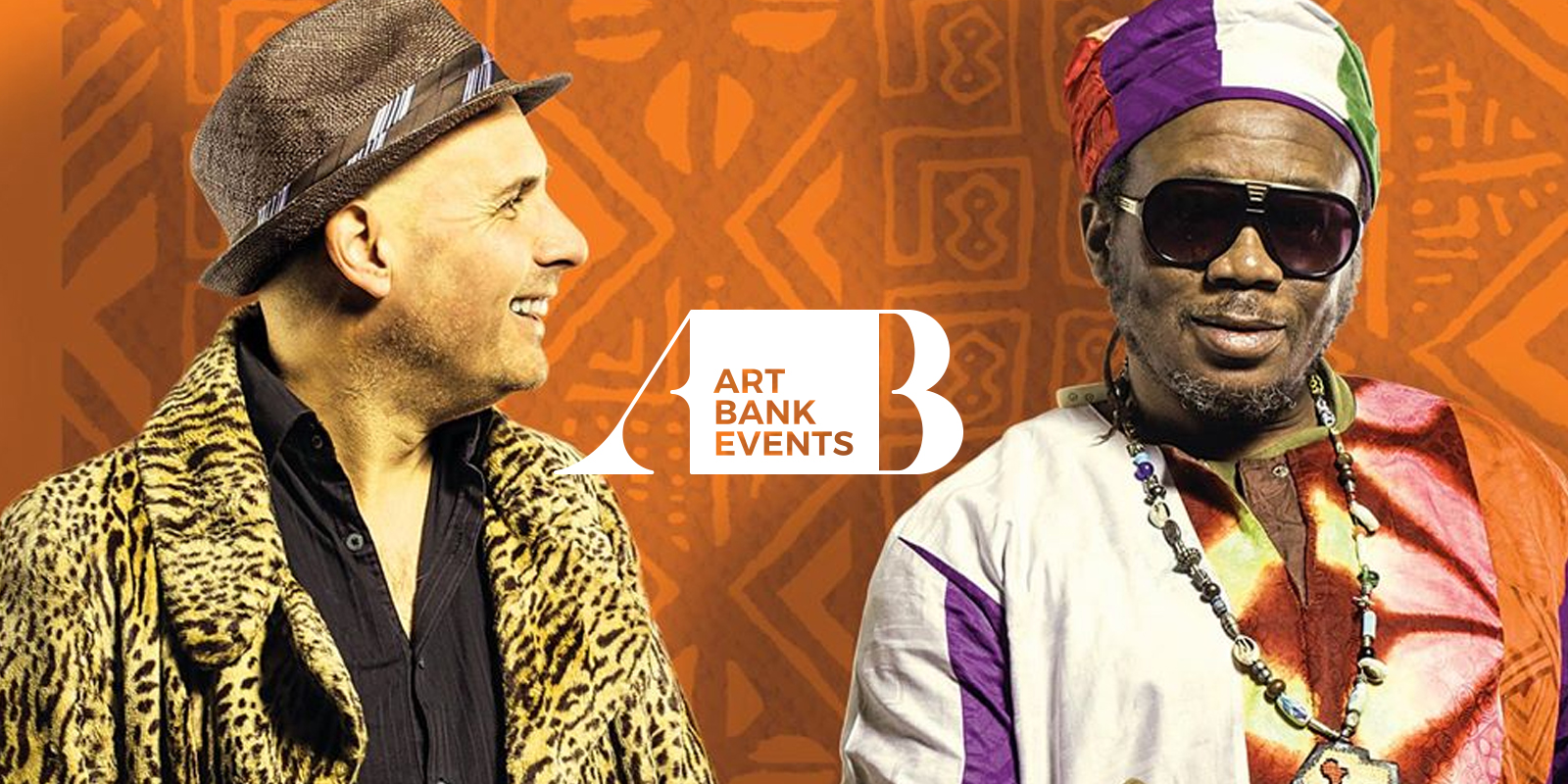 TwoManTing Live
The fabulous TwoManTing make their return to the Art Bank after a superb gig at the start of the year.
Heart warming performance full of festival sunshine for you!
Upbeat African duo TwoManTing was formed in 2004, when Jon Lewis and Jah-man Aggrey were working together in world/dance band Le Cod Afrique, performing at the likes of WOMAD, Montreux Jazz Festival and Glastonbury.
Since then, the duo has been performing regularly throughout the UK, and particularly on the Festival circuit. Festie shows have included Glastonbury, Secret Garden Party, Musicport, Beatherder, Green Man, Whychwood, Ely Folk Festival, Shrewsbury Folk Festivasl, Off the Tracks, Sunrise Celebration, Broadstairs Folk Week, Bearded Theory….to name but a few.
Recent arts centre shows have incuded support slots for Mali desert-blues stars, Tinariwen, Muntu Valdo and N'fali Kouyate, and home-grown legends, the Oyster Band.
"John Peel would play something like this on his programme and the world would suddenly seem a better place" Steve Lamacq, BBC 6 Music
"Full of such bright, tuneful moments, this will really take-off in an intimate live setting" – fRoots Magazine
"Brilliant – love this sound! If you want a bit of early summer, then get this in your ear-holes!" – Lauren Laverne, BBC 6 Music
"Such is the blast of sunshine this emanates, it might well cure rickets" – Venue Magazine
£3 entry.