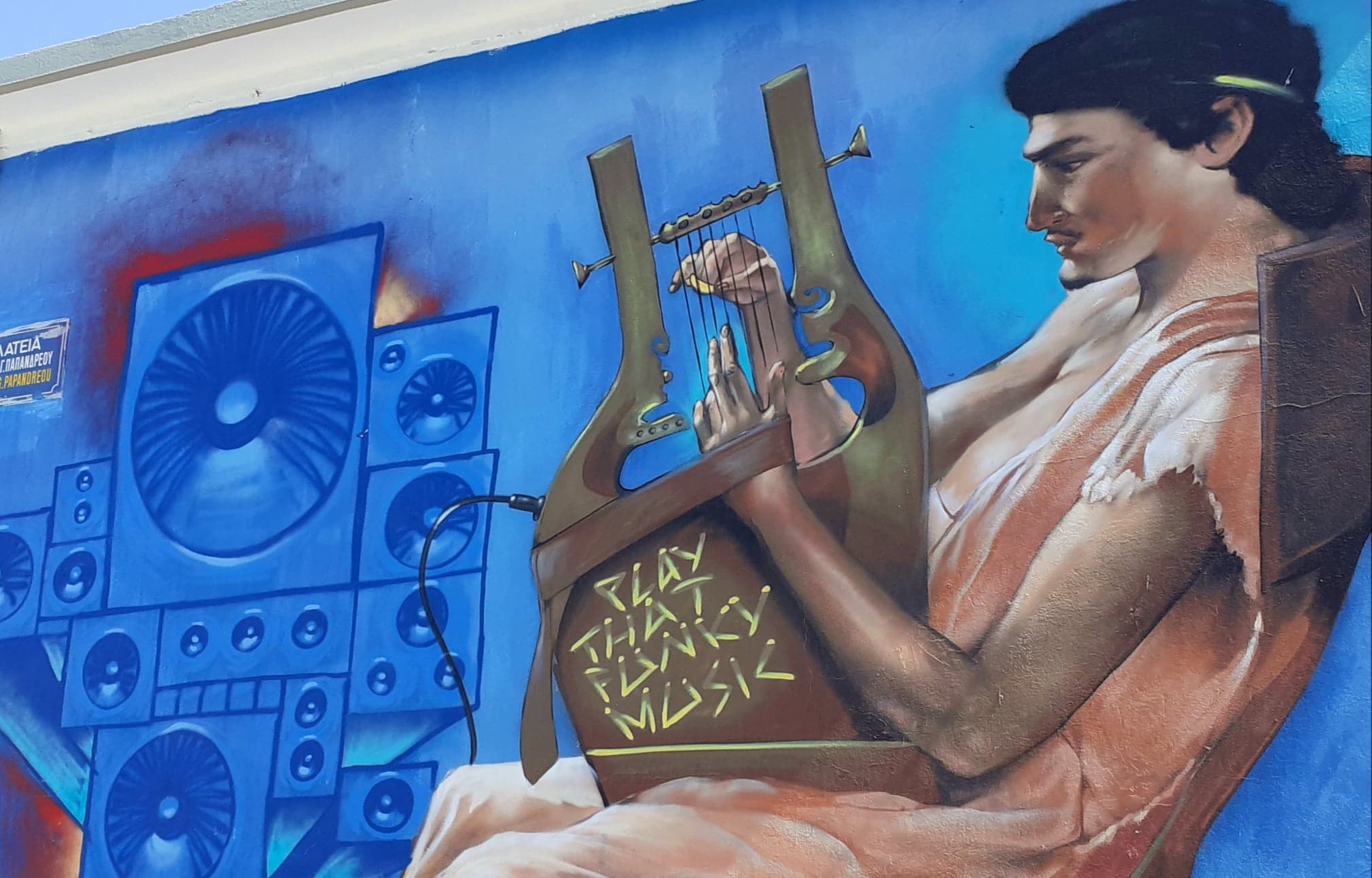 Greek Night with Live Music and Tapas
We have live music in the Greek style along with vegetarian and vegan small plates and tapas!  Hot food will be on sale between 7 and 9 with bar snacks available for the rest of the night.  Booking is essential: please email dimitriskoutroumpas@hotmail.com to reserve your place.
No need to book after 9: just turn up for drinks and to enjoy the rest of the music!  Additional music will be provided by the band Facing the Ocean.
The image is graffiti by an unknown artist in Mytilini.