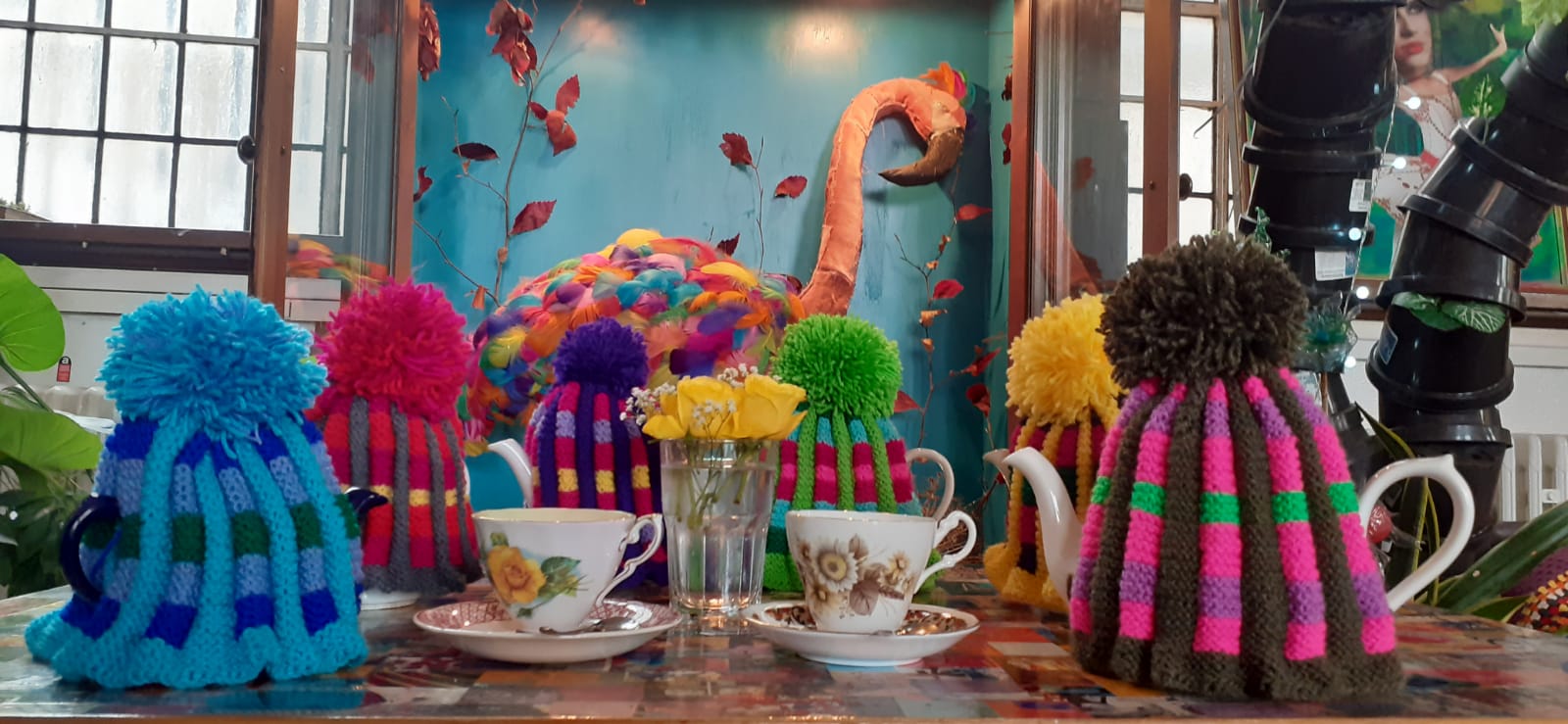 Knitting: Tea Cosy 4-Week Course
Knitting together is a fun, relaxing activity and is now being prescribed by mental health professionals as a form of mindfulness and relaxation. It has even been suggested in weight loss programmes!
You only need very basic knitting skills for this course, so whatever your skillset you can get a great deal out of it- fun, conversation and a colourful and funky tea cosy by the end of the workshops, of course! The cost for the workshops is £25 in total (all 4 weeks), including all materials: Reserve your place by paying here.  The dates are:
6th, 13th, 20th and 27th February from 11am – 2pm
Jane Norton, who will be leading this 4-week course, knows a good deal about the benefits of knitting: a serious illness resulted in a brain infection and left her unable to function. She took up knitting after remembering research on how it can facilitate rewiring and recalibrating brain function. It had, for Jane, gentle yet dramatic results. Through it she gained friendships, rewired her brain and found it a creative and enjoyable activity.
Jane is a trained nurse, counsellor and teacher, has worked for a long time in addiction and mental health fields in Somerset and designed and implemented art as therapy groups.
This course is supported thanks to funding from SSL (Somerset Skills and Learning).